Oral Spironolactone for Hair Loss in Females
Stop hormonal hair loss and regrow your hair with this prescription solution for thinning hair in women. With just one pill a day, clinically-proven oral spironolactone lowers levels of the hormone known to cause pattern hair loss and reduces its impact on hair follicles. The result? Thicker, healthier hair.
With a simple once-a-day tablet, spironolactone treats hair loss by reducing production of androgen hormones and limiting their impact.
Spironolactone: A type of medication called an anti-androgen. Clinically shown to stop the progression of hair loss and regrow hair by lowering testosterone and DHT and blocking their effects on hair follicles.
How to Access a Prescription

Complete a virtual consultation and have your case reviewed by a specialist physician.

A doctor will review your information to determine your eligibility.

If you're issued a prescription, your treatment will be delivered directly to your doorstep.
* This page was medically reviewed by Dr. Christina Han, MD FRCPC
* Oral spironolactone has not been approved by the FDA for the treatment of female pattern hair loss. Only available if prescribed after an online consultation with a licensed healthcare provider.
How Does Spironolactone for Female Hair Loss Work?
Studies have shown that spironolactone stops hair loss from worsening and gives hair a chance to regrow in 70-80% of cases of female pattern hair loss (Sinclair et al., 2005 and Famenini et al., 2015). Unlike other medications commonly used to treat female pattern hair loss, spironolactone works in two unique ways.
Block Hormone Production
DHT, a hormone that triggers pattern hair loss, is made from testosterone. Spironolactone prevents this from happening by reducing testosterone production.
Reduce Hormonal Effects
To take effect, DHT needs to bind with specific areas of the hair follicle. Spironolactone stops this from happening by binding first and blocking access to these areas.
Does Spironolactone Work for Female Hair Loss?
88%
of women receiving oral anti-androgens showed no progression or improvement of their hair loss.
63%
of case-study patients taking spironolactone experienced a reduction in hair loss and an increase in anagen hairs.
How To Use Spironolactone for Female Hair Loss
Here are some best practices for making the most of your hair loss treatment.
How to use

It's important to follow the dosing instructions provided to you by your doctor. We generally recommend taking your tablet at the same time each day, with or without food.
How often

Most women will need to take spironolactone once a day, however, your doctor may recommend a different dosing schedule based on your needs. If you're ever unsure, you can always refer to your prescription or contact your prescribing physician.
Visit XYON's Medical Library
We know that losing your hair can be daunting. To support you on your hair growth journey, we've curated a collection of medically-reviewed resources on women's hair loss and other topics.
Your Hair Growth Journey with XYON
Consultations with specialist physicians, expert compounding and stress-free deliveries are just a click away.
Skip the Lines
Starting a consultation gets you connected to a specialist physician. They'll use the info you provide to recommend a treatment for you.
Customized Treatments
We've partnered with compounding pharmacies that specialize in custom formulations to meet your unique needs.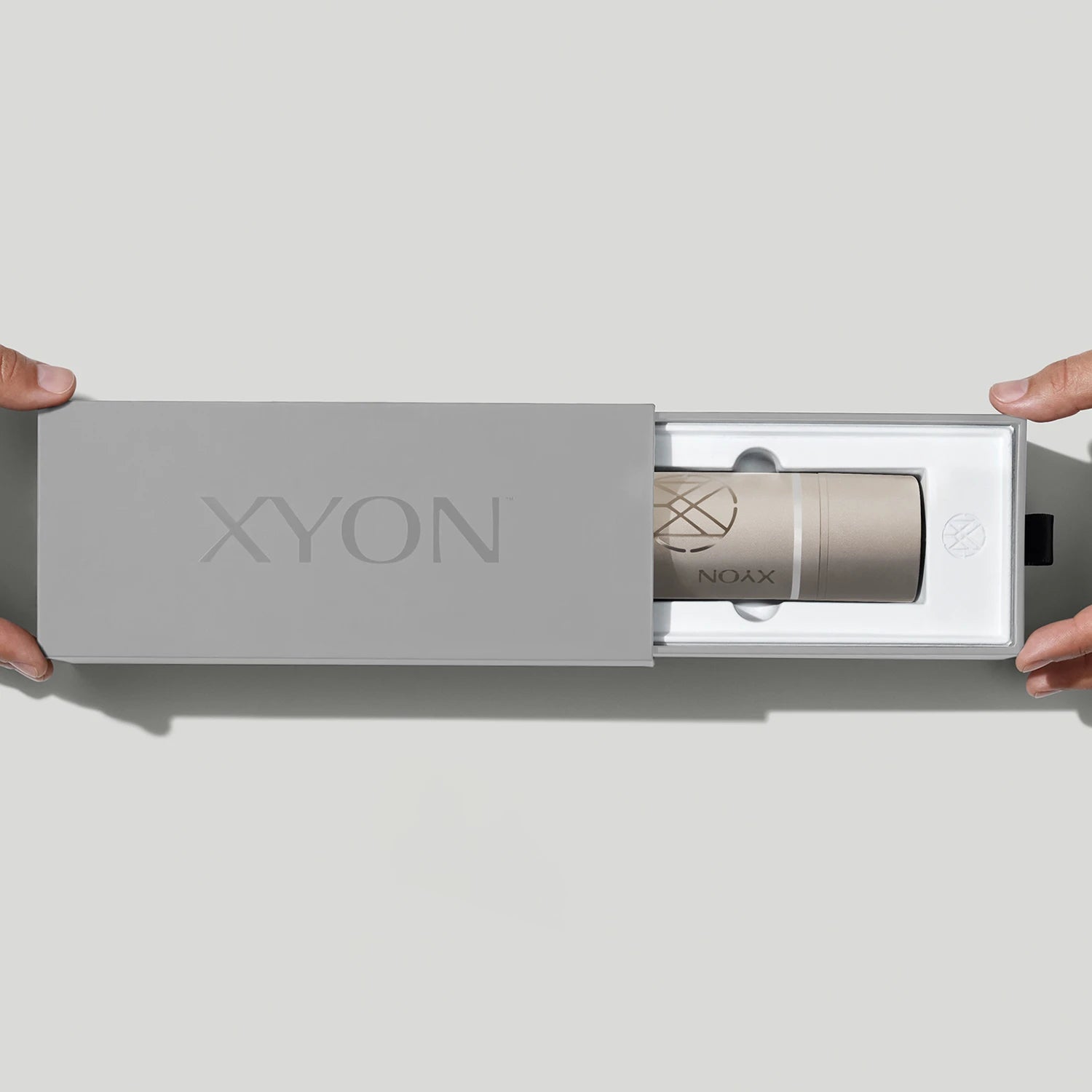 Direct to Your Doorstep
We'll take care of filling and shipping your treatments. Skip the lines and get treatments delivered directly to your doorstep.
Shop women's hair loss.
Our Hair Loss Solutions for Women
Shop hair loss