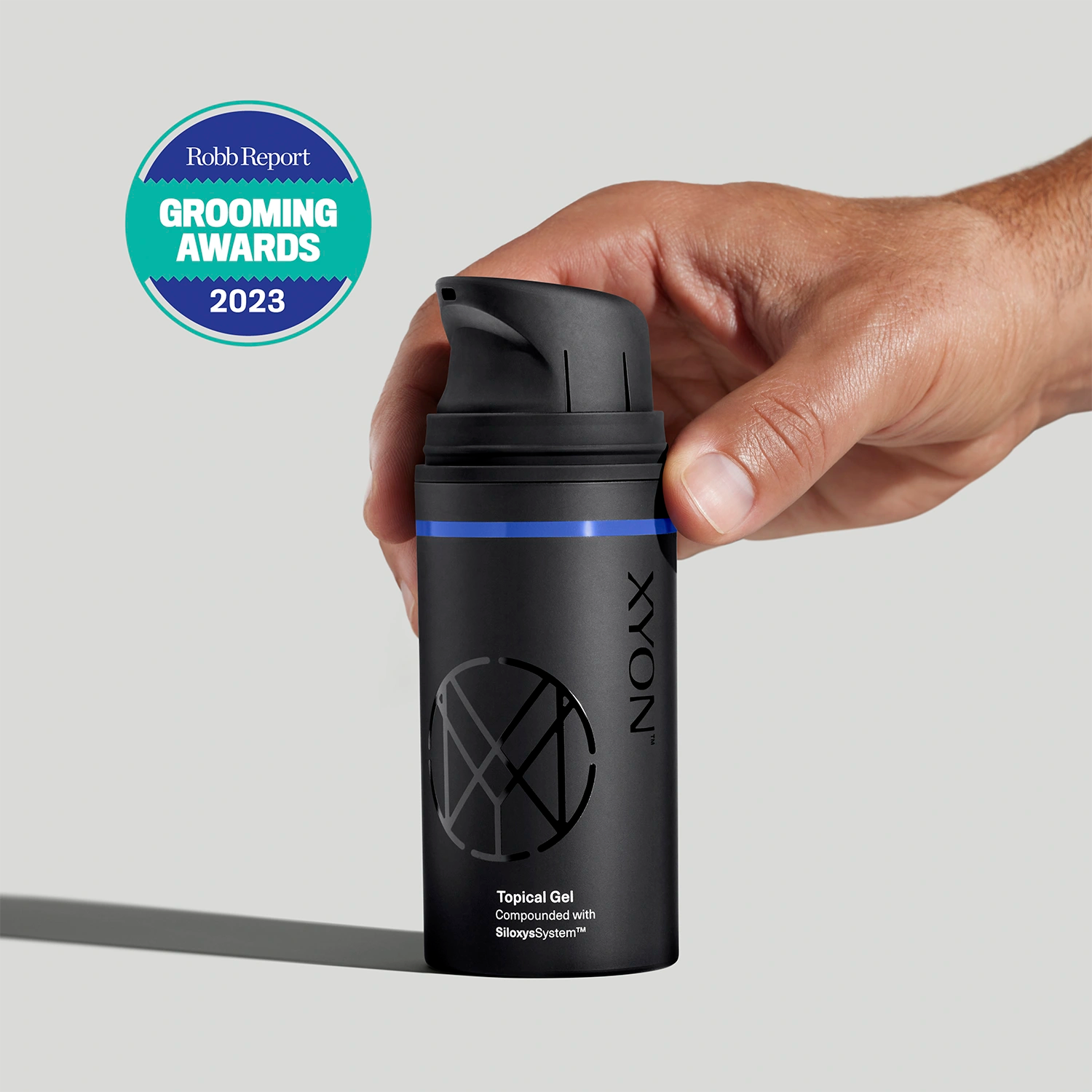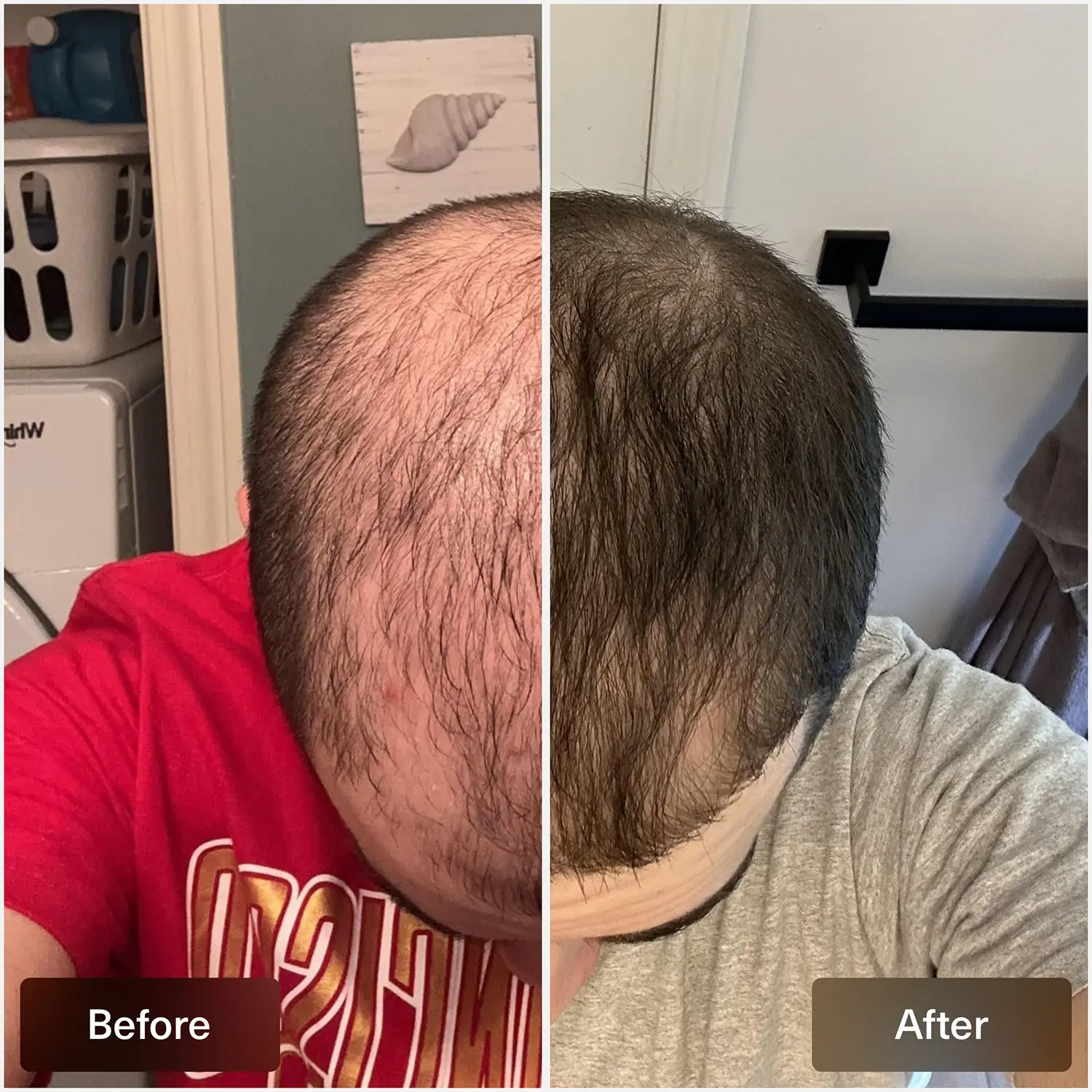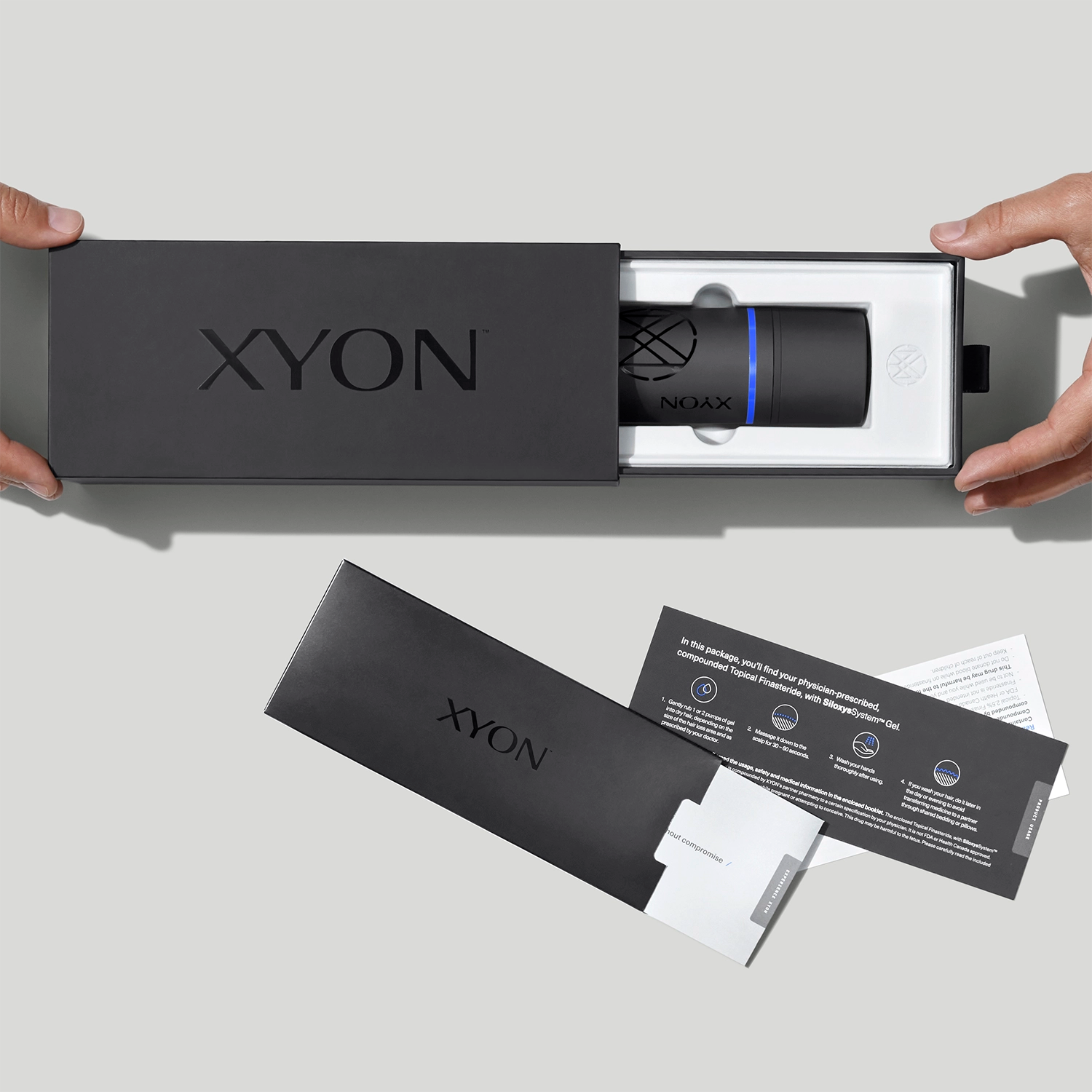 Topical Finasteride
Tackle hair loss head-on. Introducing a unique, advanced gel that aims to fight against male pattern hair loss. Contains finasteride, a clinically proven medication that targets and reduces DHT, the culprit behind hair loss, right at the scalp. Made possible with our innovative SiloxysSystem™ gel, designed to deliver finasteride directly to your scalp, minimizing its absorption into your body. Experience this latest evolution in hair loss treatment.
How to Access a Prescription

Start a complimentary virtual consultation today and get assessed by a licensed physician through XYON's secure online platform.

Once complete, a doctor will review your profile to determine your eligibility.

If prescribed, we'll deliver your treatment in discreet packaging directly to your doorstep.
Compounded with finasteride into an innovative timed-release gel.
Slowly and steadily delivers medication right to the hair follicles throughout the day.
Lowers DHT at the scalp, the hormone that causes of hair loss in men.
The gel minimizes absorption of medication into the bloodstream compared with oral and other topical formulations.
SiloxysSystem™ smart delivery technology is designed to prevent side effects by keeping hair loss medication where it's meant to be.

Controlled release | The gel creates a "mesh-like" structure across the skin that slowly and uniformly delivers medication to ensure consistent absorption.

Precision targeting | Particles within the gel carry medications to the layer of skin in which hair follicles exist. There, they remain until absorbed by surrounding cells.

Limited absorption | Controlled release and precision delivery result in a more efficient administration of medications and less medication entering the bloodstream.
A prescription is essential to access our topical finasteride treatment, ensuring patient safety and tailored care. Treatments are only available if prescribed after an online consultation with a licensed doctor, availible through the XYON platform. Topical finasteride is a compounded product and has not been approved by the FDA.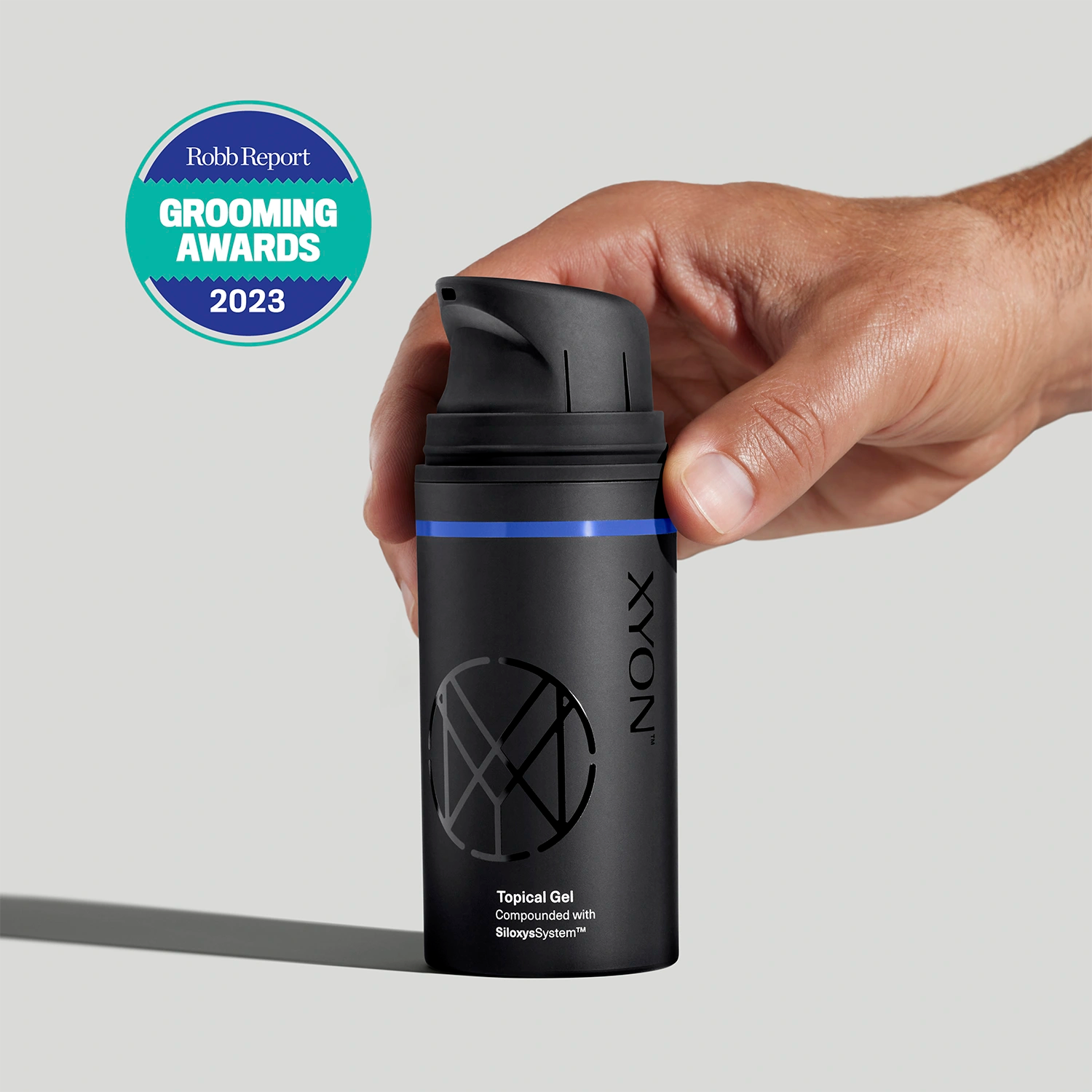 Real Patients. Undeniable Results.
Topical Finasteride Results from Members of Our Community.
See All Patient Results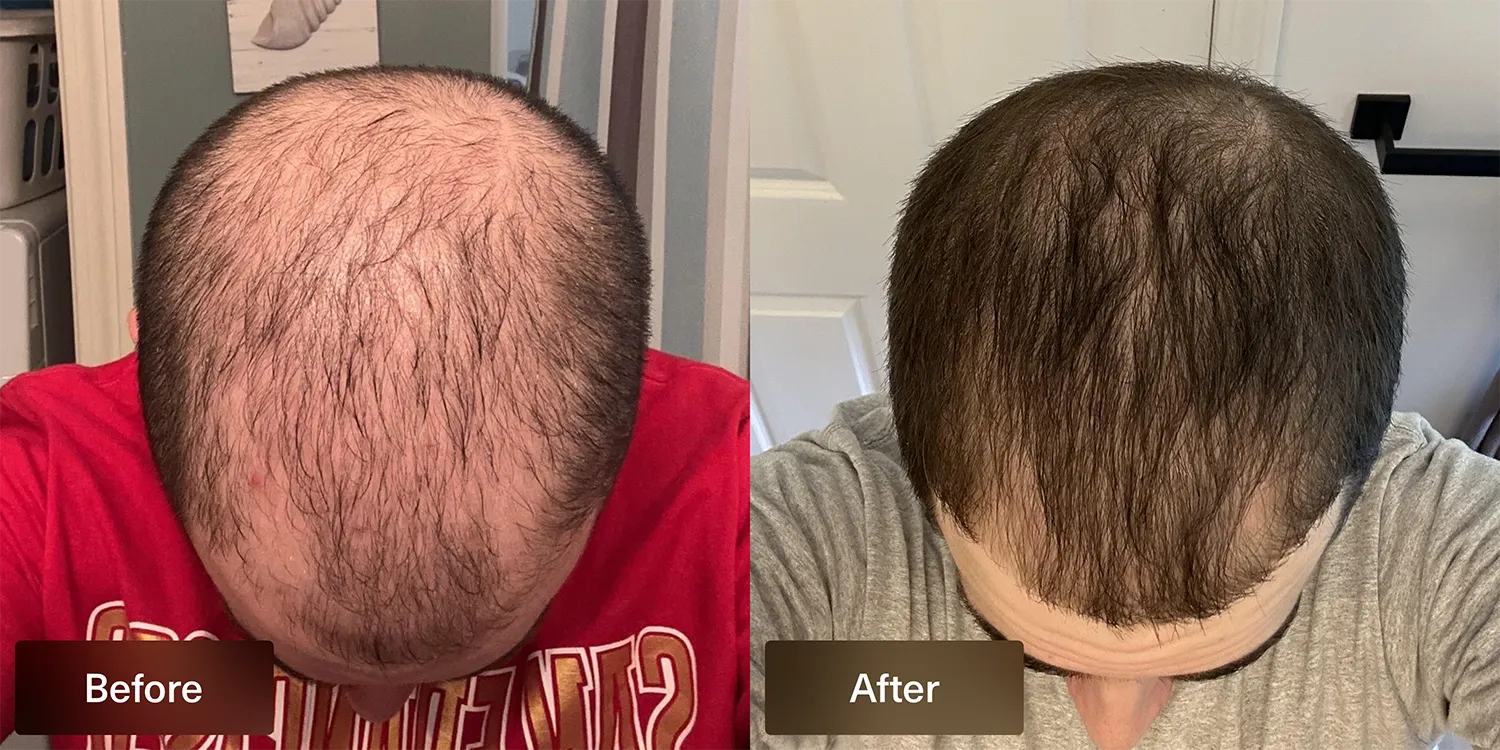 Hair Loss Type (Norwood Scale)
7 with diffused pattern alopecia
23 years old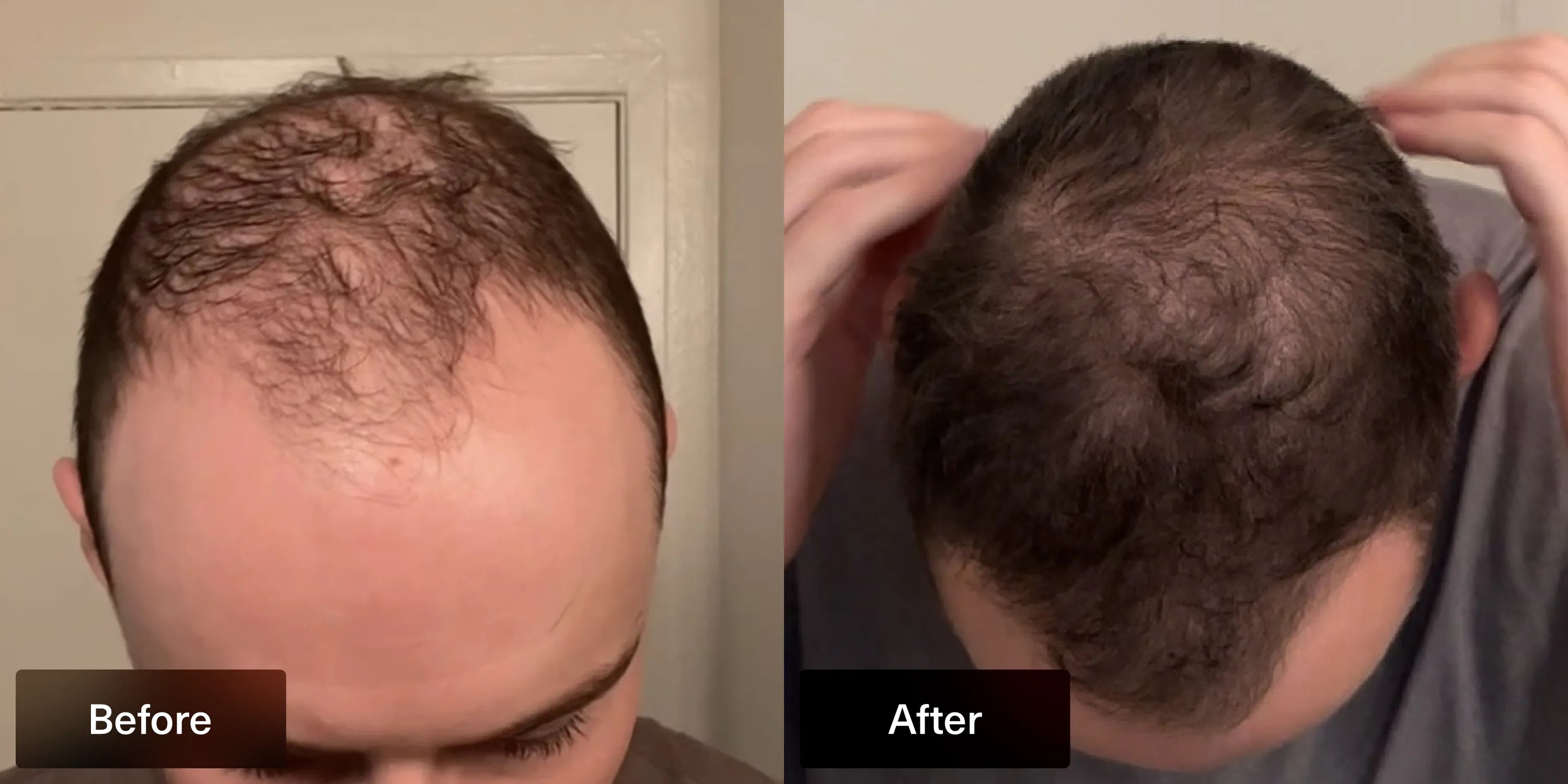 Hair Loss Type (Norwood Scale)
6
27 years old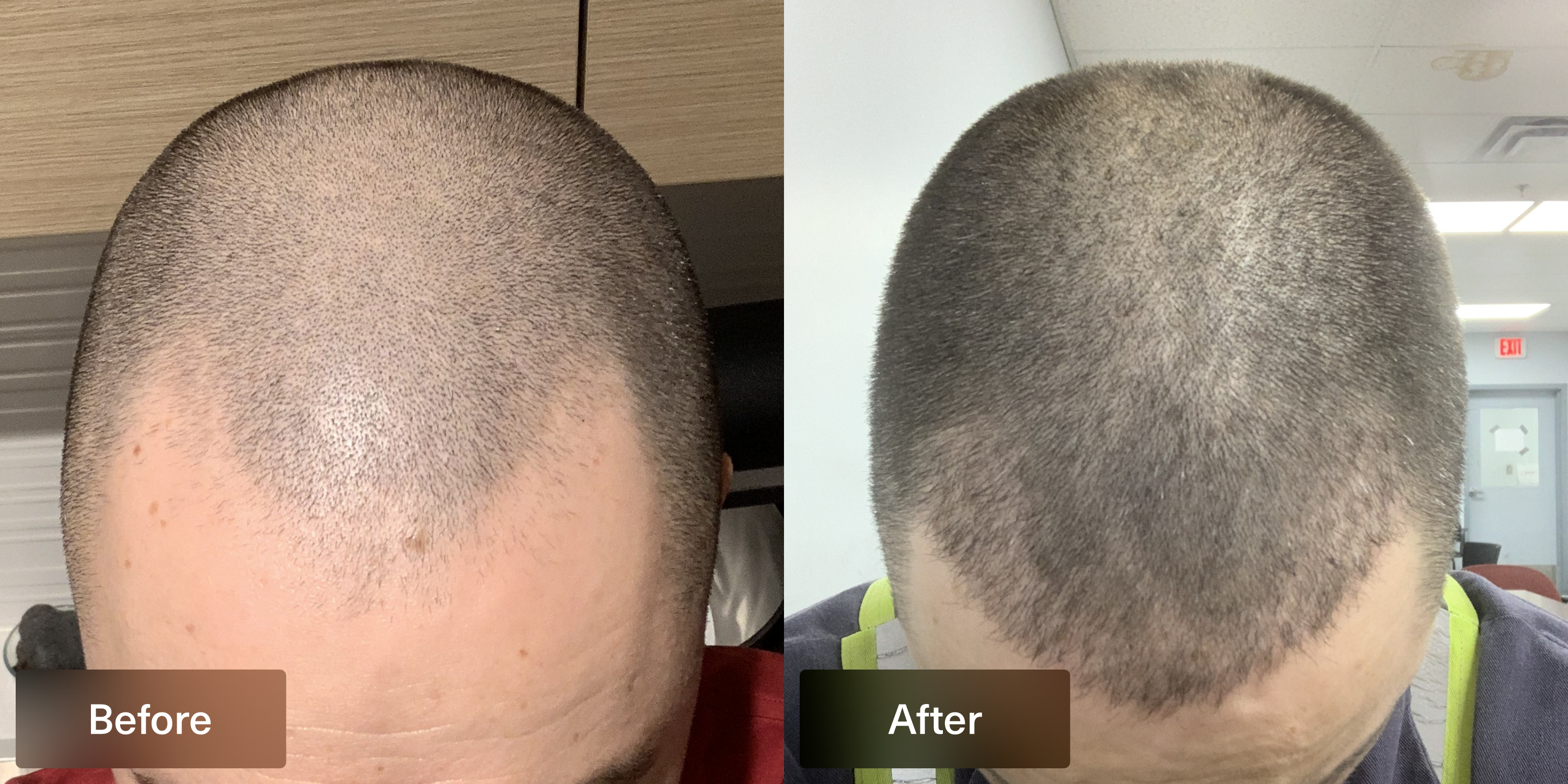 Hair Loss Type (Norwood Scale)
6
35 years old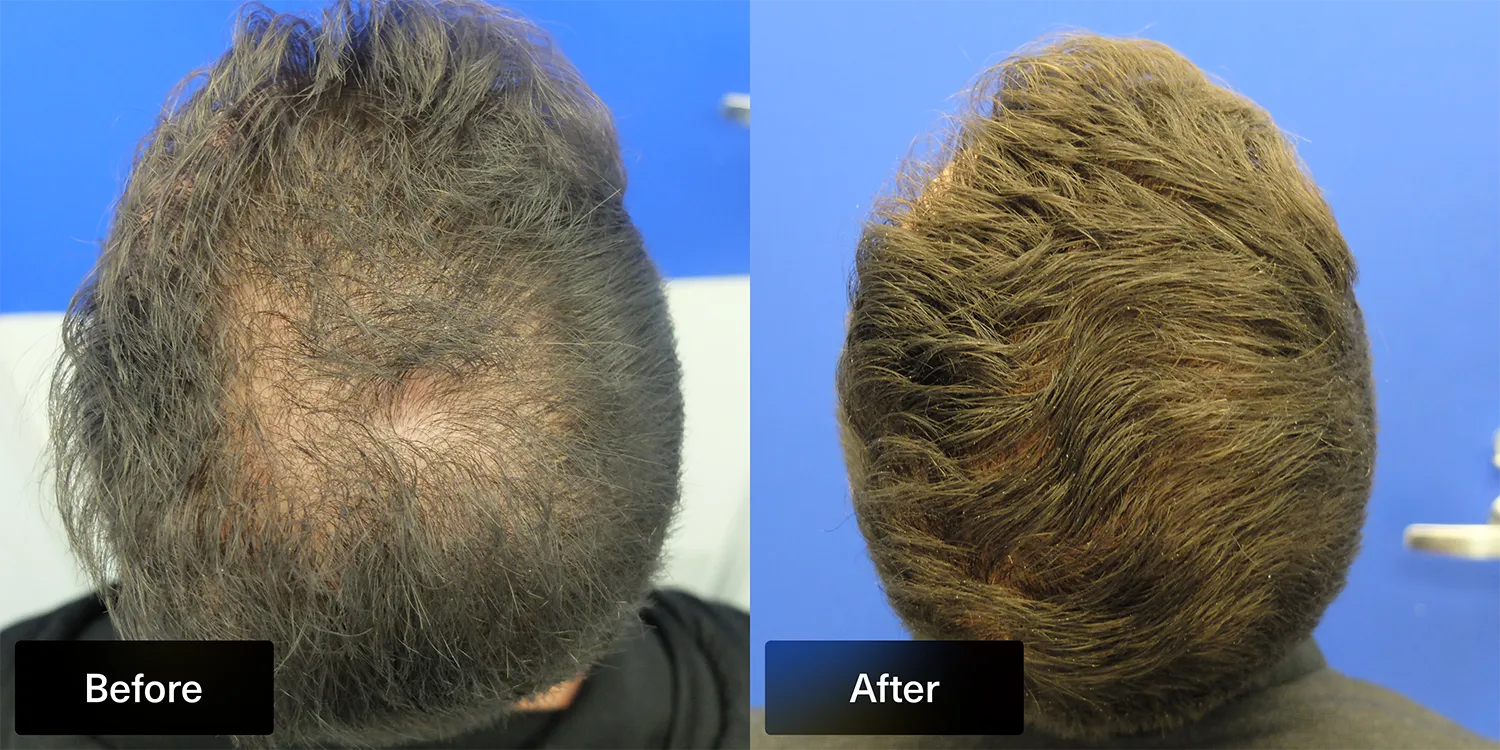 Hair Loss Type (Norwood Scale)
5V
38 years old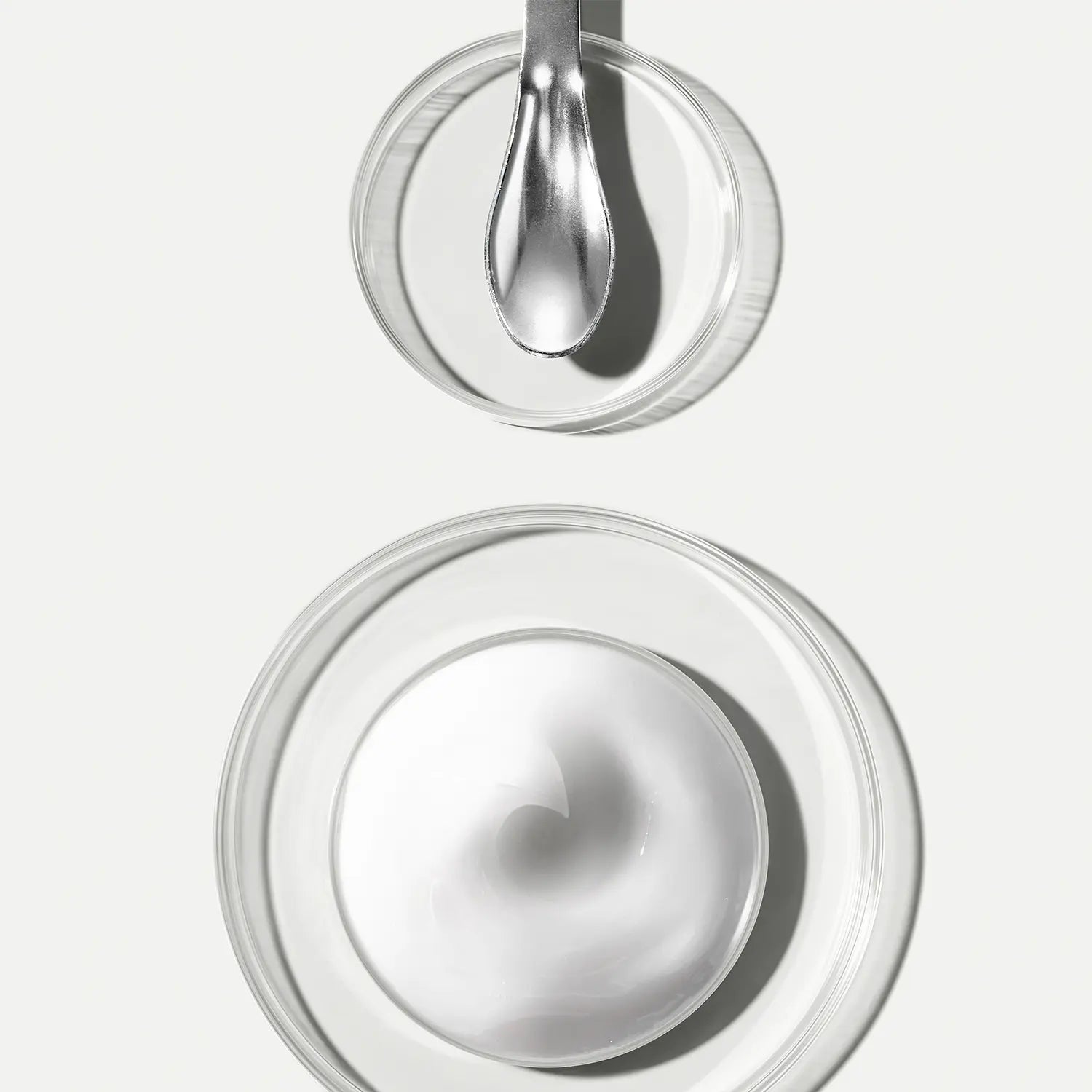 A Powerful Hair Loss Treatment.
Treating Hair Loss with Finasteride
Combat male pattern baldness with the power of a clinically proven 5-alpha reductase inhibitor that reduces excess levels of DHT at the scalp. Finasteride blocks conversion of testosterone into DHT (dihydrotestosterone) and lowers blood DHT by approximately 70% (oral tablet). Finasteride is considered the gold standard in treating male androgenetic alopecia. Learn more about finasteride's mechanism of action.
Exclusive to XYON
Designed As A Safer Delivery Technology.
SiloxysSystem™ Gel is changing how hair loss is treated. Utilizing specially engineered particles that are small enough to carry medications to where they're needed in the skin, medications are precisely and gradually released into the area of need. Designed to minimize potential side effects associated with oral forms of hair loss medications.
Learn More About SiloxysSystem™
Keep Hair Loss Medication Where It's Meant To Be.
Frequently Asked Questions About Topical Finasteride for Hair Loss
How does topical finasteride treat hair loss?

Topical finasteride has been shown to be effective in treating male pattern hair loss and increasing hair growth. It contains a clinically proven 5-alpha reductase inhibitor that reduces excess levels of DHT in the scalp. This helps keep hair follicles healthy and reduces further thinning or bald spots. In fact, studies have shown that topical finasteride can slow the rate at which men lose hair and regrow noticeable amounts of new hair.

SiloxysSystem™ delivery technology helps ensure that active ingredients target hair follicles directly and effectively, minimizing the amount that enters the body. It may also be more efficient than traditional topical application methods.

In general, topical finasteride has fewer risks of side effects compared to oral medication. Some potential side effects may include scalp irritation or itching at the application site. However, these are usually mild or temporary. Talk to your doctor about any questions or concerns you might have about using topical finasteride for your hair loss treatment needs.
What is SiloxysSystem™ Gel?

SiloxysSystem™ is a topical base that contains silicone. It's designed to help create and maintain a concentration gradient across the skin to help ensure consistent delivery of medications and minimize potential sexual side effects associated with excess absorption of active ingredients.

Film-forming agents within the base create a barrier across the skin that gradually releases medications, which is different from traditional topical delivery methods. In this way, the gel presents a solution for safely delivering liposome-bound drugs such as finasteride and dutasteride in controlled doses.
Does topical finasteride have side effects?

There is a potential for side effects depending on the individual. While most people find topical finasteride safe, some users have reported experiencing unwanted side effects. Most commonly, topical finasteride can cause temporary irritation at the application site and even mild redness or itchiness.

Others have reported experiencing headaches and dizziness after topical finasteride use. In rare cases, topical finasteride has been linked to depression, anxiety, and loss of libido (sex drive) in men. However, the risk of side effects is less common with topical application.

It is important to note that topical finasteride has been used successfully as a hair loss treatment. However, it can still carry certain risks if not taken correctly or with caution. Patients should first consult a physician to assess their risk for any potential side effects or complications. Follow the treatment instructions closely when applying topical finasteride to minimize any possible side effects or risks associated with its use.
Is topical finasteride a safe treatment for hair loss?

Many drugs have the potential to cause adverse reactions. Oral medications in particular can lead to greater systemic exposure, which may increase the likelihood of experiencing sexual ide effects.

Topical delivery systems, like SiloxysSystem™ Gel, may help reduce the amount of active drug circulating in the bloodstream. Not all topical formulations are designed for this purpose and will not minimize these unwanted effects.
How long does it take to see results from topical finasteride?

Hair growth and/or a reduction in patchy hair loss is typically noticeable within 3 to 6 months of treatment. To maximize results, patients should remember to consistently follow application and dosing instructions provided to them by their physician. Factors such as age or genetics may impact when users start to see results.

Patients experiencing telogen effluvium, traction alopecia, or scarring alopecia should consult a dermatologist to determine their best treatment options. Topical finasteride does not treat these conditions.
Can I use topical finasteride with other hair loss treatments?

Yes, topical finasteride can be used with other hair loss treatments. Finasteride is a 5-alpha reductase inhibitor that reduces the production of DHT and can effectively combat hair loss without additional treatments. But it can be combined with other medications for greater treatment impact.

When using topical finasteride alongside other hair loss treatments, you should follow your physician's instructions closely to understand any potential interactions. Some active ingredients found within topical finasteride solutions may interact with ingredients found within other topical treatments. Ask your physician if you are unsure about the compatibility of treatments and risk for adverse effects.
What is a compounded hair loss treatment?

Unlike other FDA-approved drugs, compounded medications are tailored to meet specific patient needs. These unique preferences are addressed by combining drugs, altering active ingredients, or changing dosage forms. Compounded topical medications may lower the absorption of active ingredients into the bloodstream and reduce the risk of adverse reactions.

Compounded medications offer more options than mass-produced versions because they can be customized according to individual patient's needs and preferences. There may be additional preparation costs associated with compounded medications.
Why does XYON user dermatologists instead of other medical professionals?

At XYON, we value the expertise of medical professionals. Dermatologists are board-certified and have undergone rigorous training to diagnose and treat all skin, nail, and hair conditions. They continue their education through research activities based on scientific evidence standards required by certification organizations. Patients can rest assured knowing that our virtual consultations guarantee up-to-date diagnoses with reliable treatments.
How do I get topical finasteride?

XYON topical finasteride is available in the United States and Canada exclusively through xyonhealth.com. To access a prescription, start a consultation through our secure online platform.
Mens hair loss
Our Hair Loss Solutions
Shop hair loss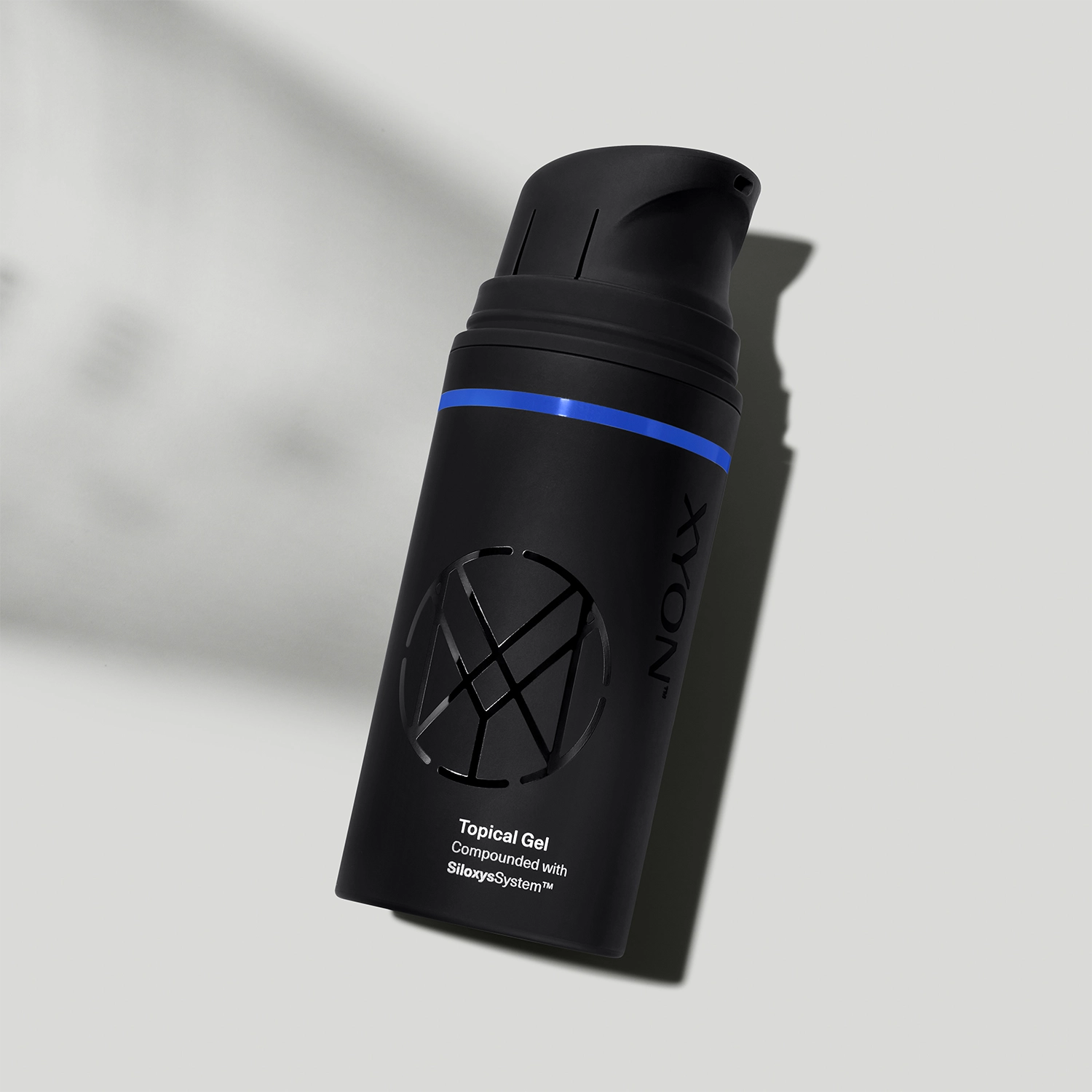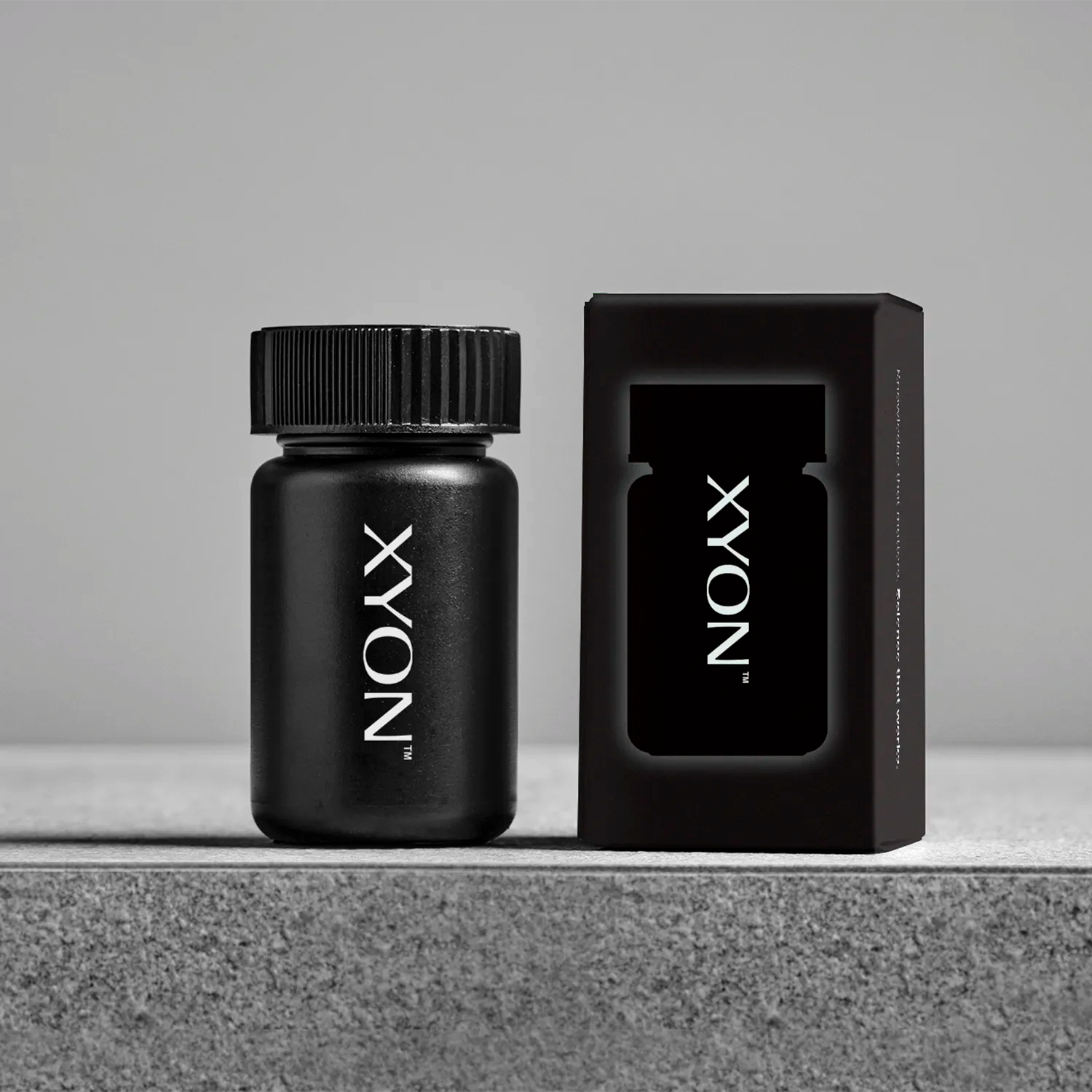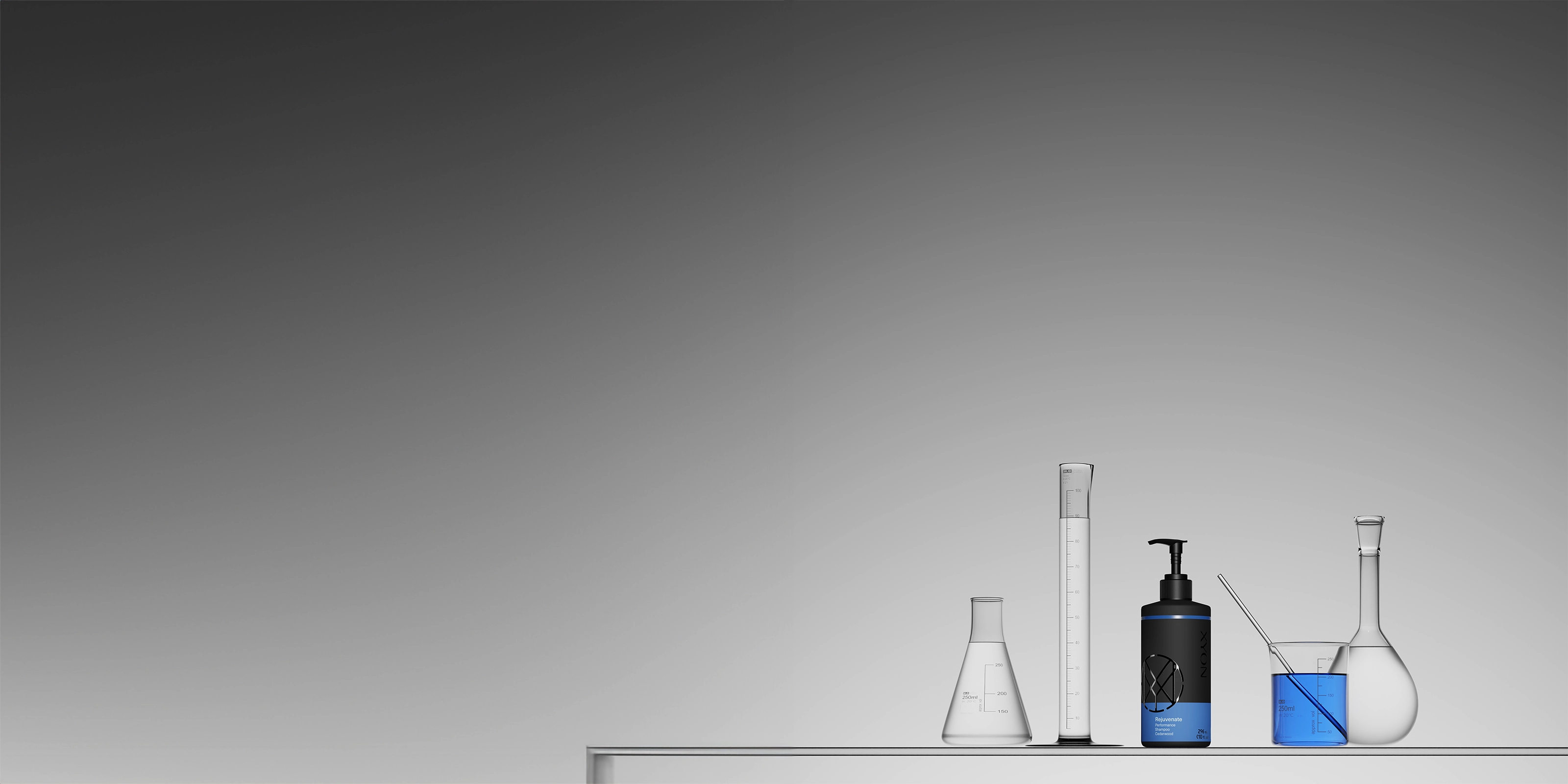 Not ready for an ℞ treatment?
Our Shampoo and Conditioner
Part of an effective regimen for combating hair loss in men. Our dermatologist-crafted formula blends powerful natural ingredients, including clover flower and saw palmetto extracts, to effectively target DHT, the hormone responsible for male pattern baldness.
See Shampoo
See Conditioner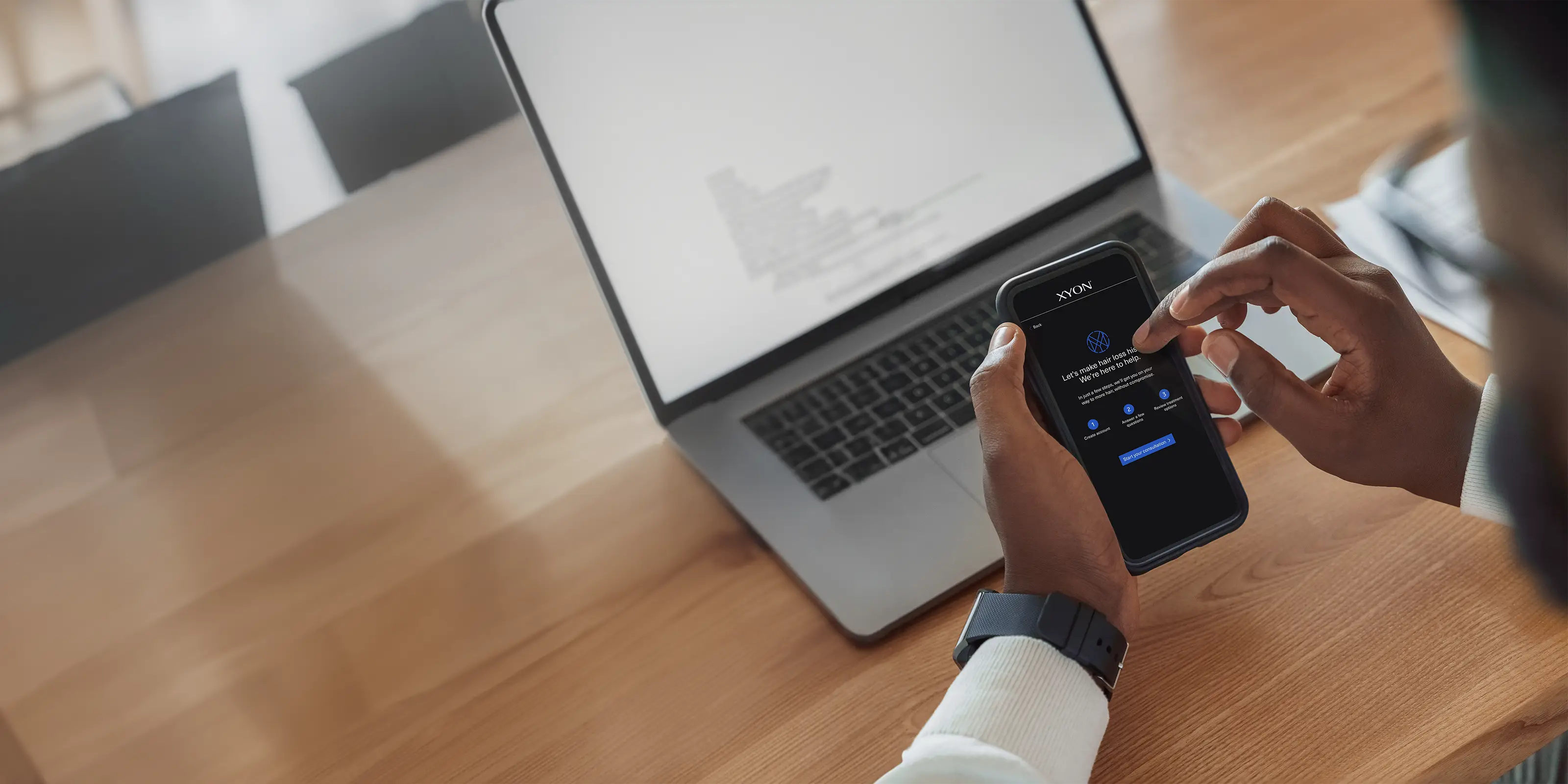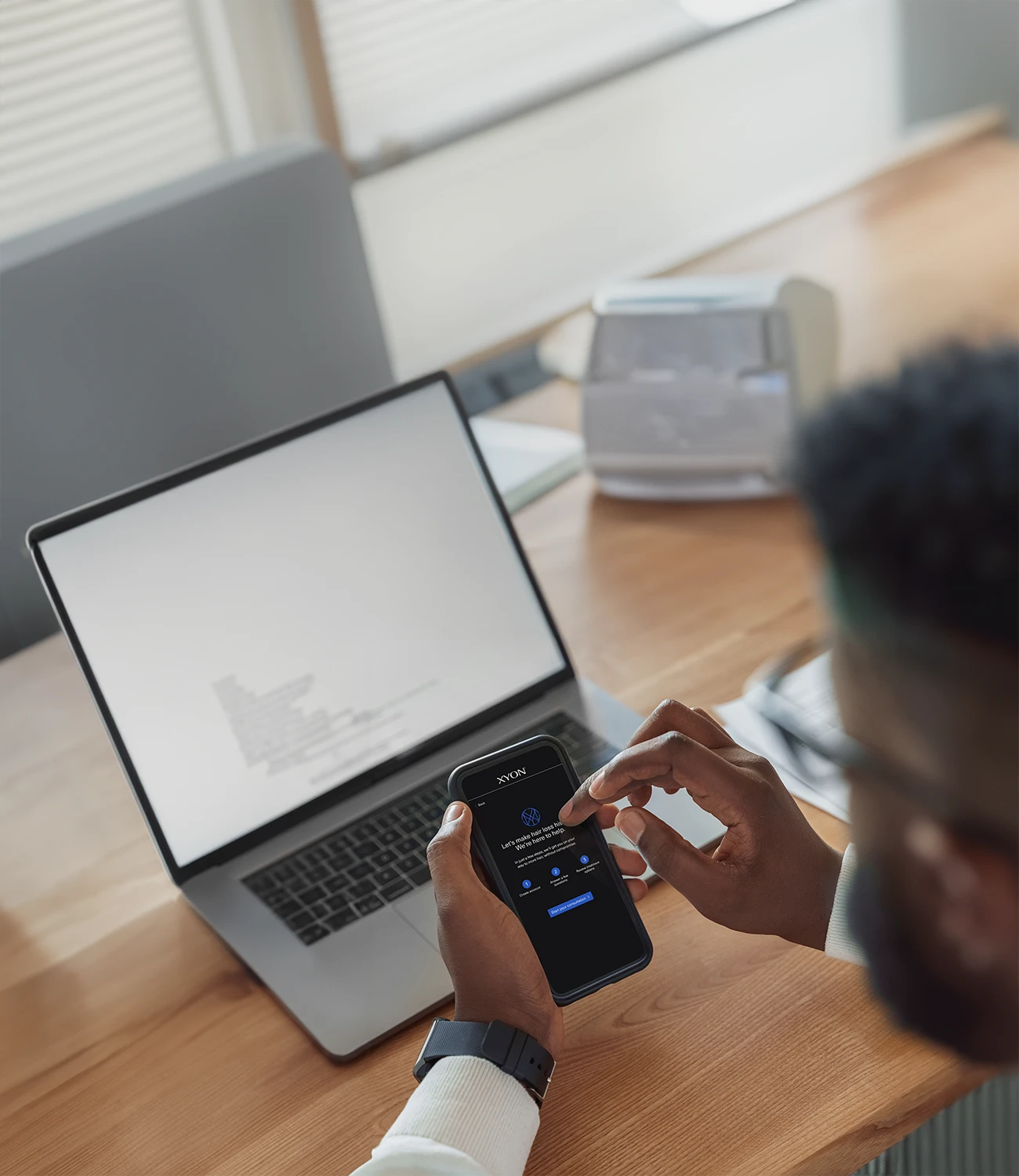 Expert Consultation & Compounding
Tailored hair loss solutions created just for you by renowned hair loss experts. Get access to FDA-approved hair loss treatments and custom compounded topical formulations. Let us be a part of your journey toward a healthier head of hair.
Get Started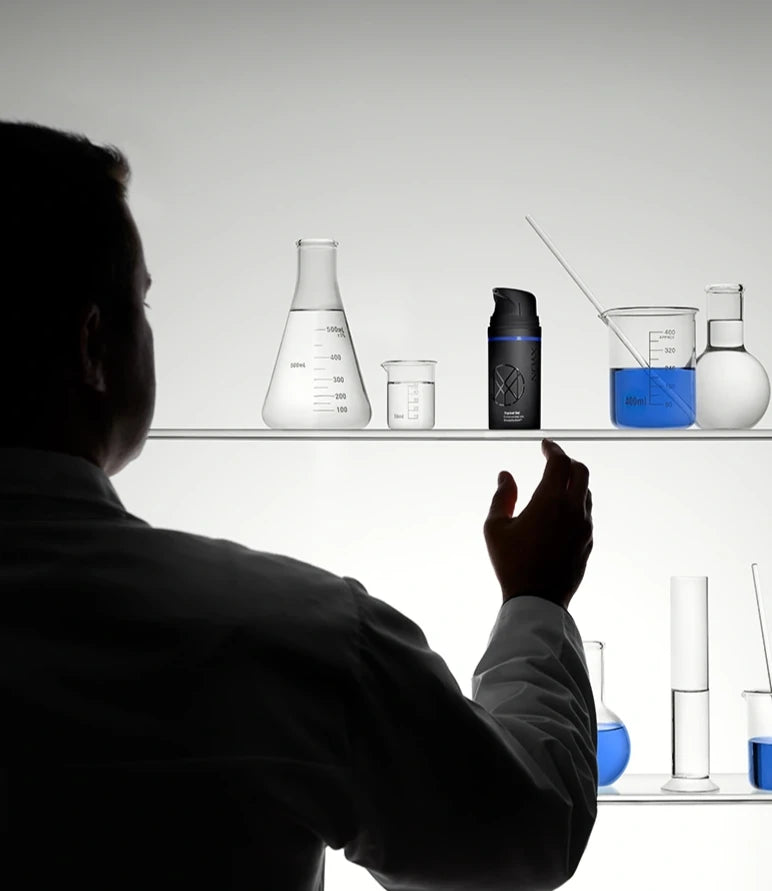 SiloxysSystem™ Gel Technology
XYON's SiloxysSystem™ Gel offers medical professionals an advanced solution for efficient, safe, and effective topical drug delivery. Its proprietary design prioritizes effective administration of medications and reduction of potential side effects.
Learn more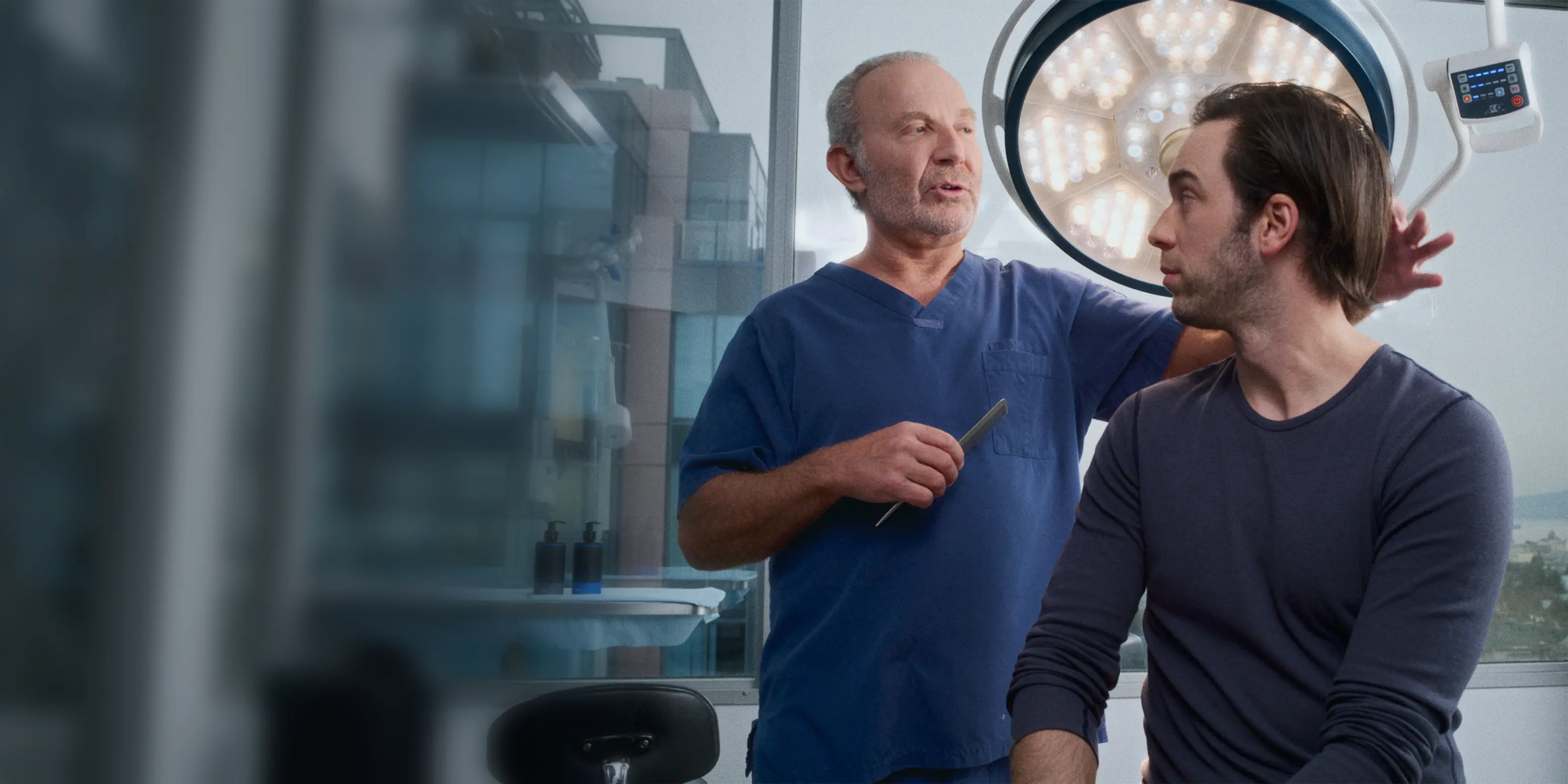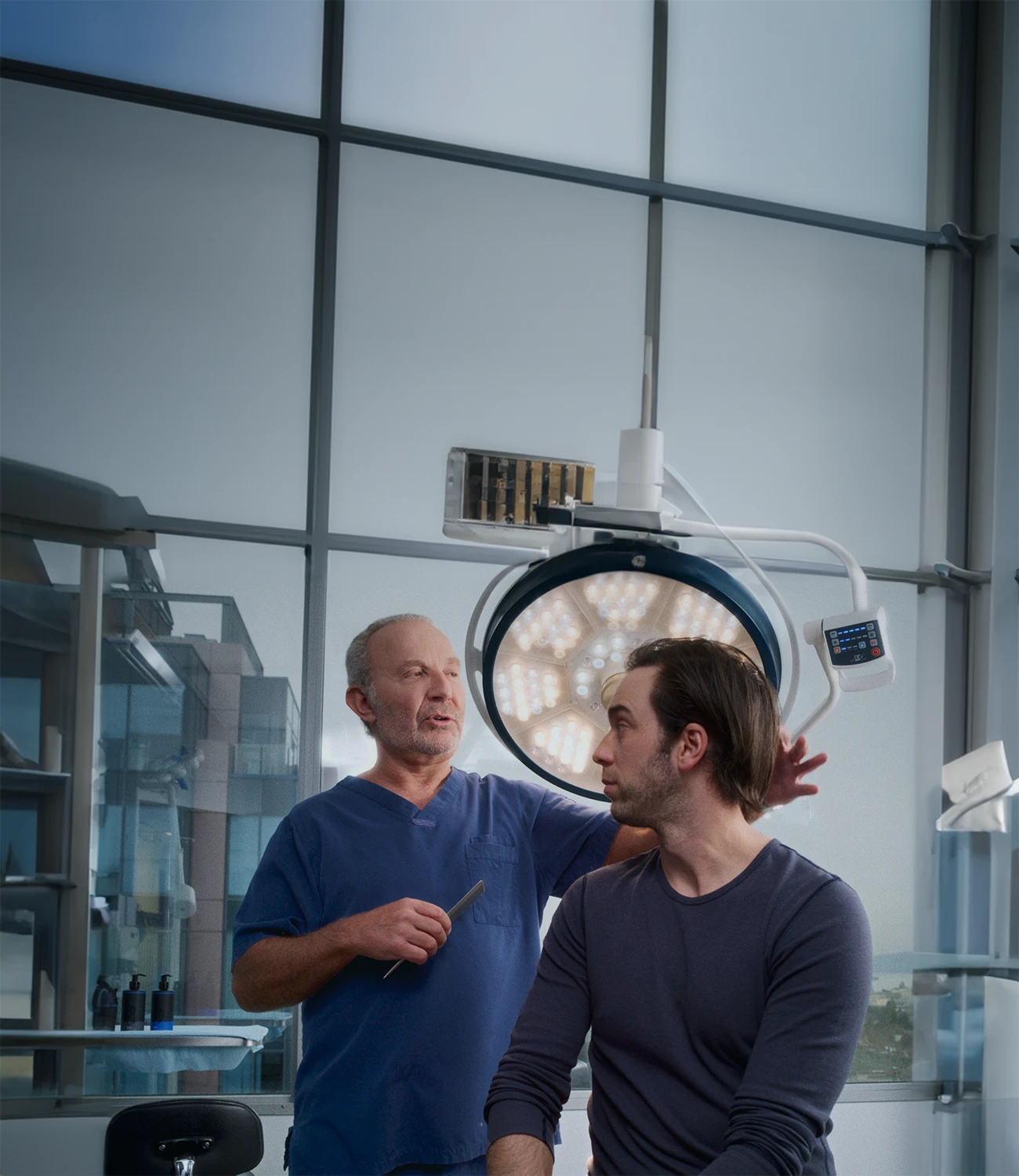 Quality & Knowledge You Can Trust
Our experienced medical professionals have seen the impact of hair loss on their patients' lives firsthand. With decades of combined clinical and scientific expertise, we are proud to be leading progress in treating hair loss with a revolutionary new approach.
About Us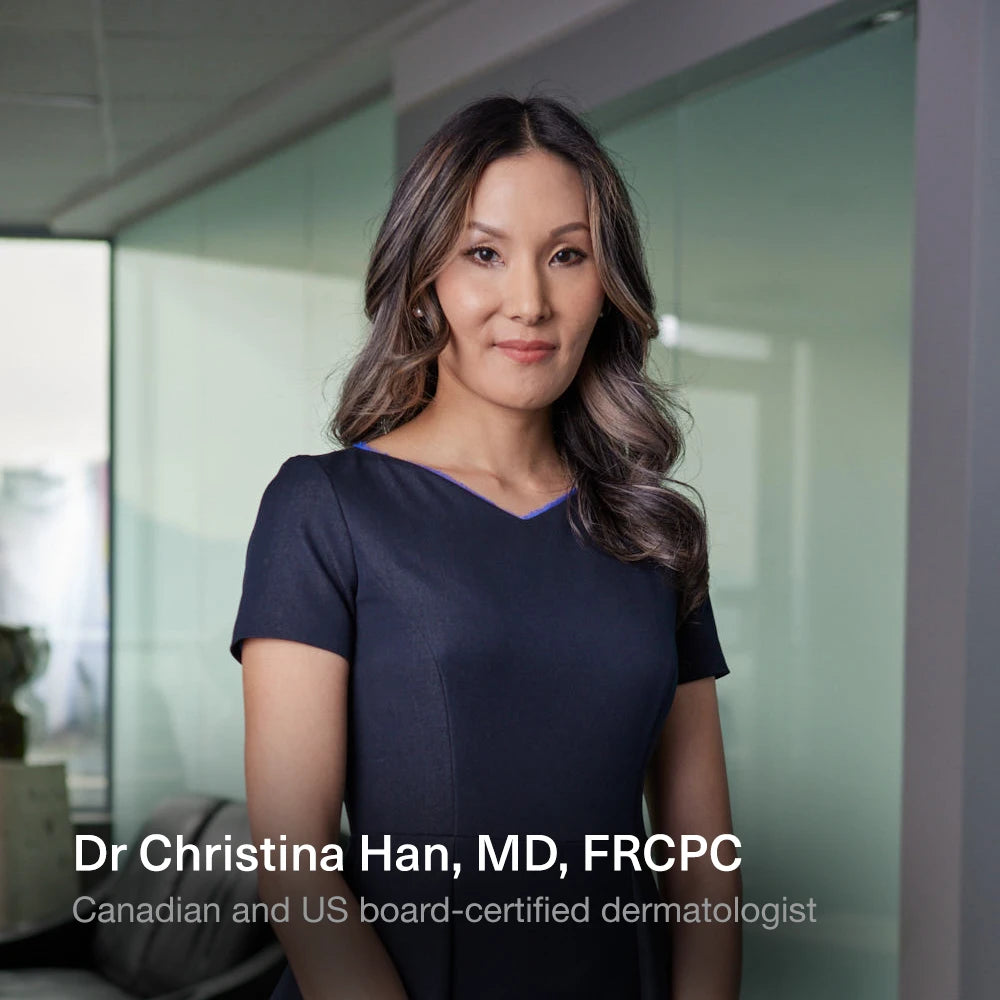 What to Expect
Interested in Starting Topical Finasteride?
Finasteride is an effective and reliable treatment for male hair loss. Studies show that users can expect results between 3 to 6 months. This includes a reduction in shedding and increased regrowth of hair follicles.