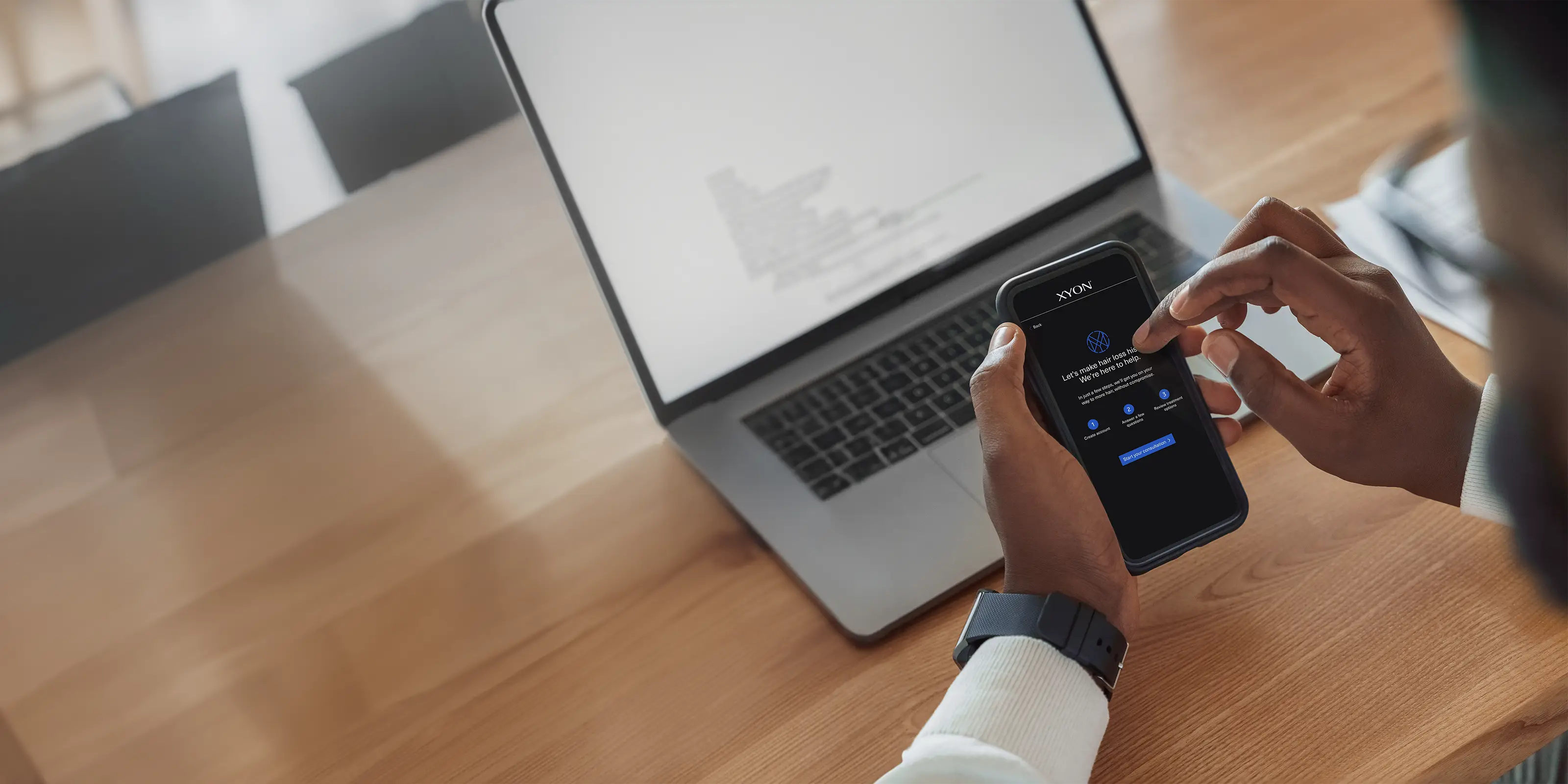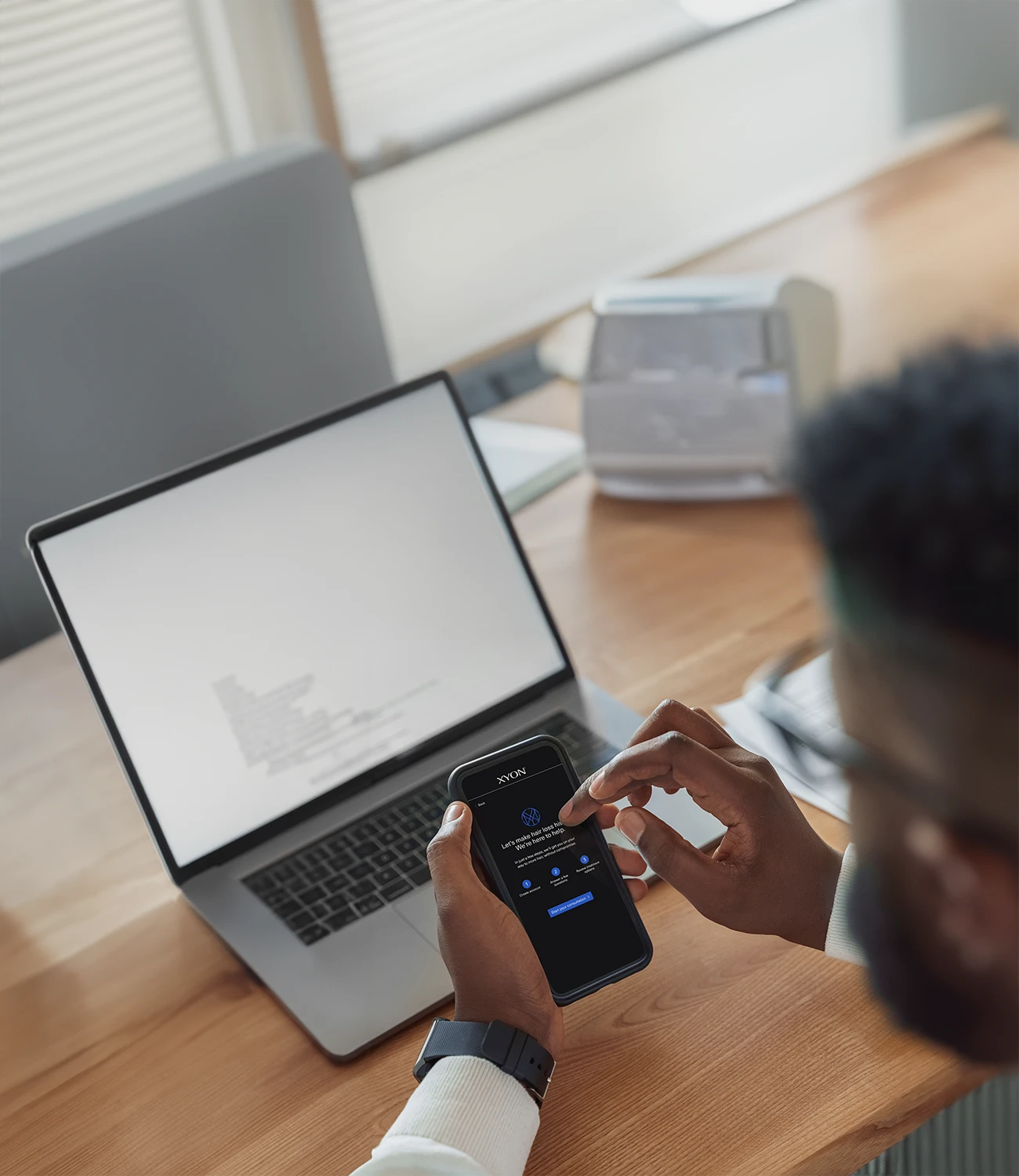 Discover Telehealth Convenience
The Future of Treating Hair Loss:
Simple, Secure and Streamlined.
Get Started Today
Simplifying the Steps
Our Seamless Process.
Starting your consultation is a breeze. You'll start by answering a few health-related questions and deciding on your payment method. Next, you'll share some images to help the specialist physician make their assessment. Finally, you'll provide a piece of ID to confirm your identity.

After reviewing your details, a specialist physician will reach out to discuss the best route forward. You can expect clarity and confidence at every stage of your hair growth journey.
1: Health Assessment & Payment Setup

Start with a brief online health questionnaire, designed to help us understand your unique needs. While you decide on a preferred payment method, a hold is placed on your card. Rest assured that you will not be charged until a doctor approves your prescription. As you complete the questionnaire, you'll also have the choice to select a preferred treatment, which your doctor will take into consideration.
2: Sharing Your Personal Information for Accurate Evaluation

Ensuring the accuracy and security of our process is paramount. Share images of your hair loss and a government-issued ID, to help your doctor evaluate your needs and confirm your identity. Don't be surprised if your doctor reaches out to clarify something with you. It's all part of our thorough approach.
3: Approval, Billing & Delivery

Once your doctor approves your prescription, the previously placed hold translates into a charge on your card. And that's it! Your chosen hair loss solution will be discreetly shipped to your doorstep without any additional charges.
4: Subscription Simplified: Consistent Care, Flexible Control

With a year-long prescription, we've got you covered with automatic quarterly billing and coordinated deliveries. While XYON prescriptions operate on a subscription model, flexibility remains at the heart of our offerings. Adjust or cancel anytime via the patient portal. If you have any questions or issues, reel free to reach out to our patient support team anytime by emailing help@xyonhealth.com.
Embracing the Digital Age
Online Consultations: Empowering You to Take Control.
With XYON, take the driver's seat in your journey against hair loss. Gone are the days of clinic waitlists and pharmacy lines. Begin your hair growth journey today from the comfort of home, while still receiving the same level of professional care and confidentiality you'd expect face-to-face.
Your Privacy. Our Priority.
Transacting with Trust:
Safety at Every Step.
Our secure e-health platform uses advanced encryption to ensure that your data stays confidential. Every image, ID and piece of health information you share is visible only to the doctor evaluating your profile. With XYON, security is never an afterthought. It's our pledge.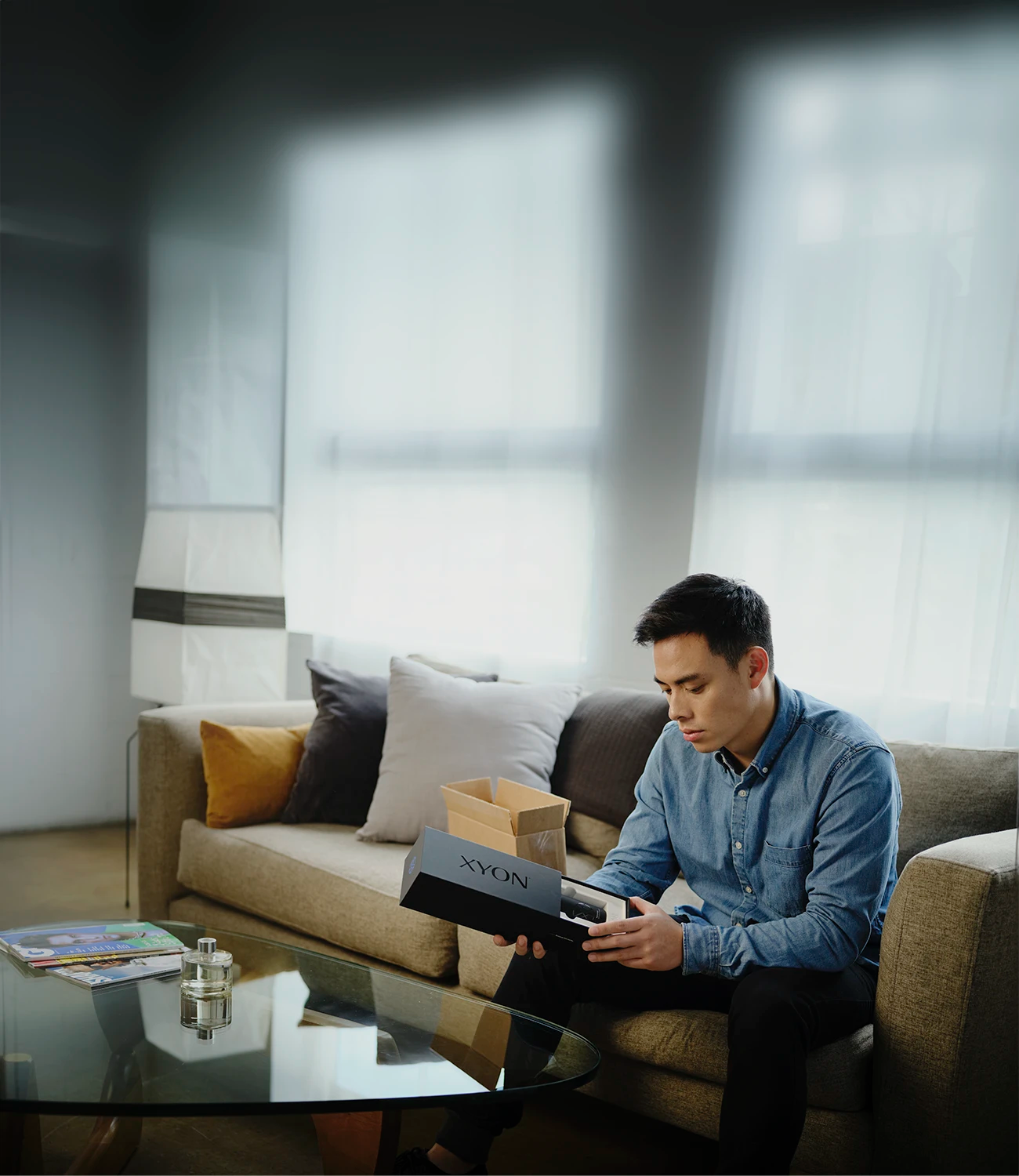 Year-long Coverage, Doorstep Delivery and Hassle-Free Hair Care.
All XYON prescriptions cover a year's worth of treatment. No monthly reminders, just quarterly deliveries right to your doorstep. Need to make changes? Use our patient portal to modify or cancel your orders effortlessly.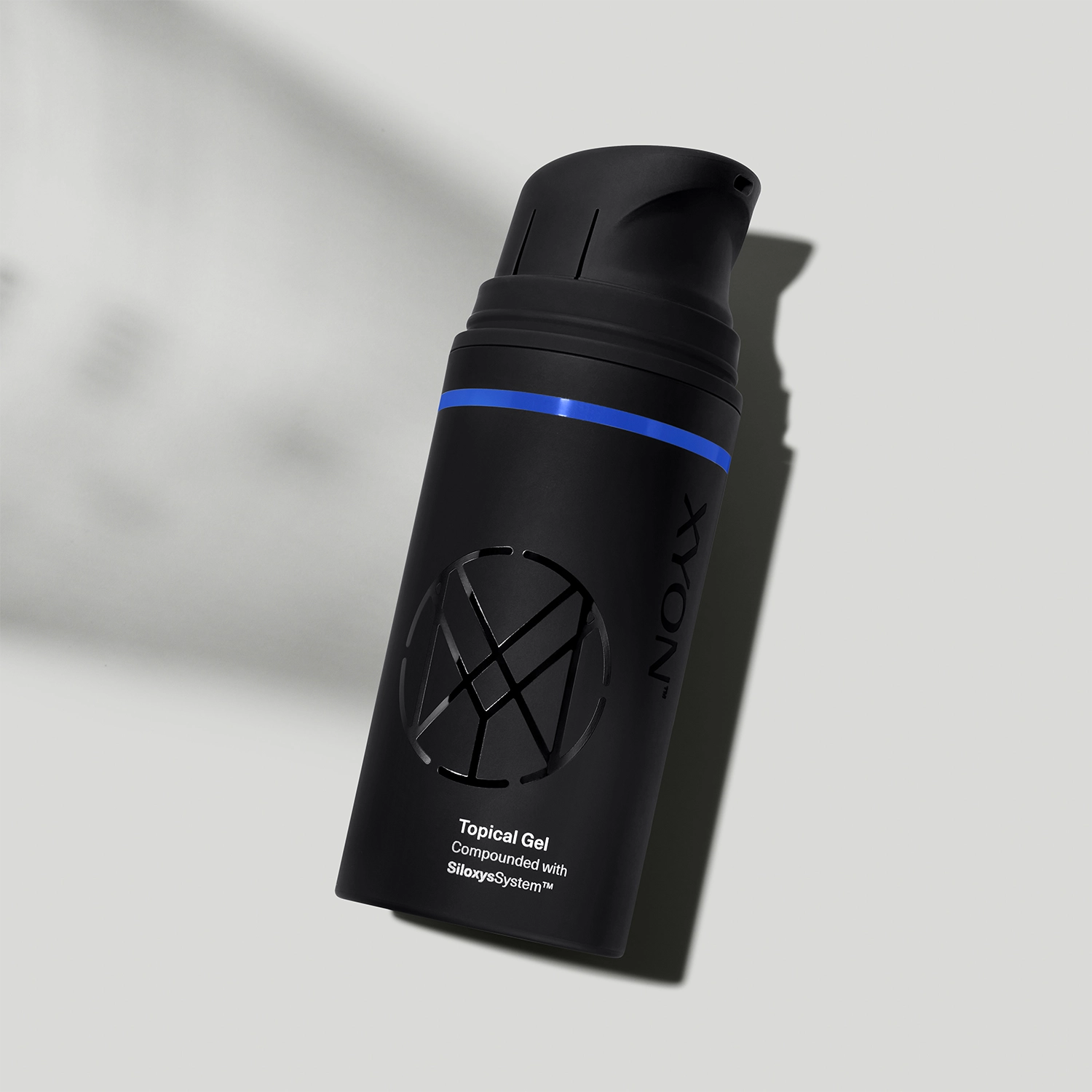 Elevate Your Treatment
Clinically-Proven Prescription Solutions.
The active ingredients in our prescription compounded treatments have been studied in clinical trials. Recognized for their safety and efficacy and only issued after a doctor's assessment, you can be confident that your hair loss solution is backed by science and that experts are here to guide you.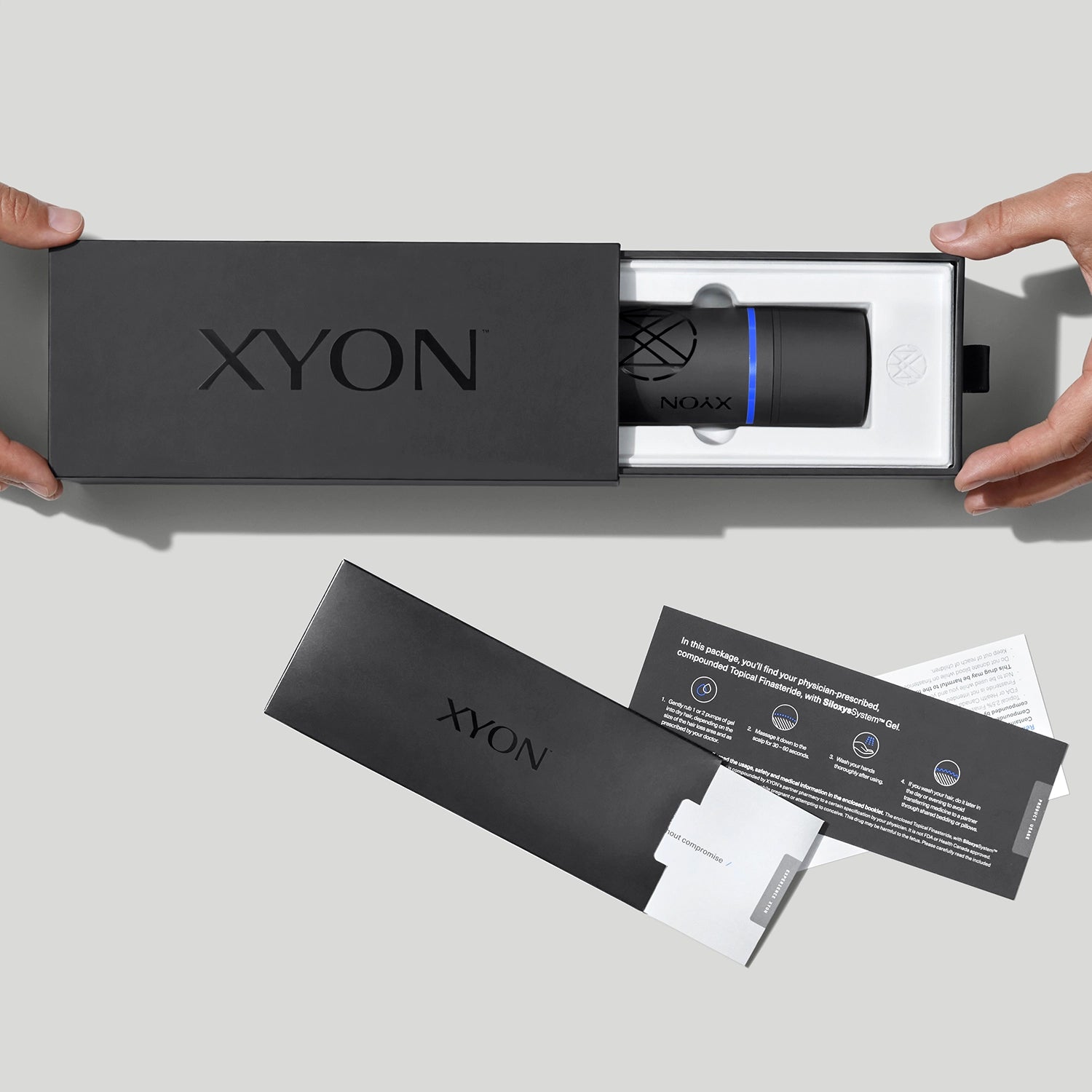 Why We Ask for Personal Details
Ensuring Tailored & Safe Recommendations.
Every piece of info we request, from images of your hair to your government-issued ID, is crucial for our specialist physicians to make the safest and most effective recommendations for you. When you provide us with accurate information, we're better equipped to help you get the precise care you need.