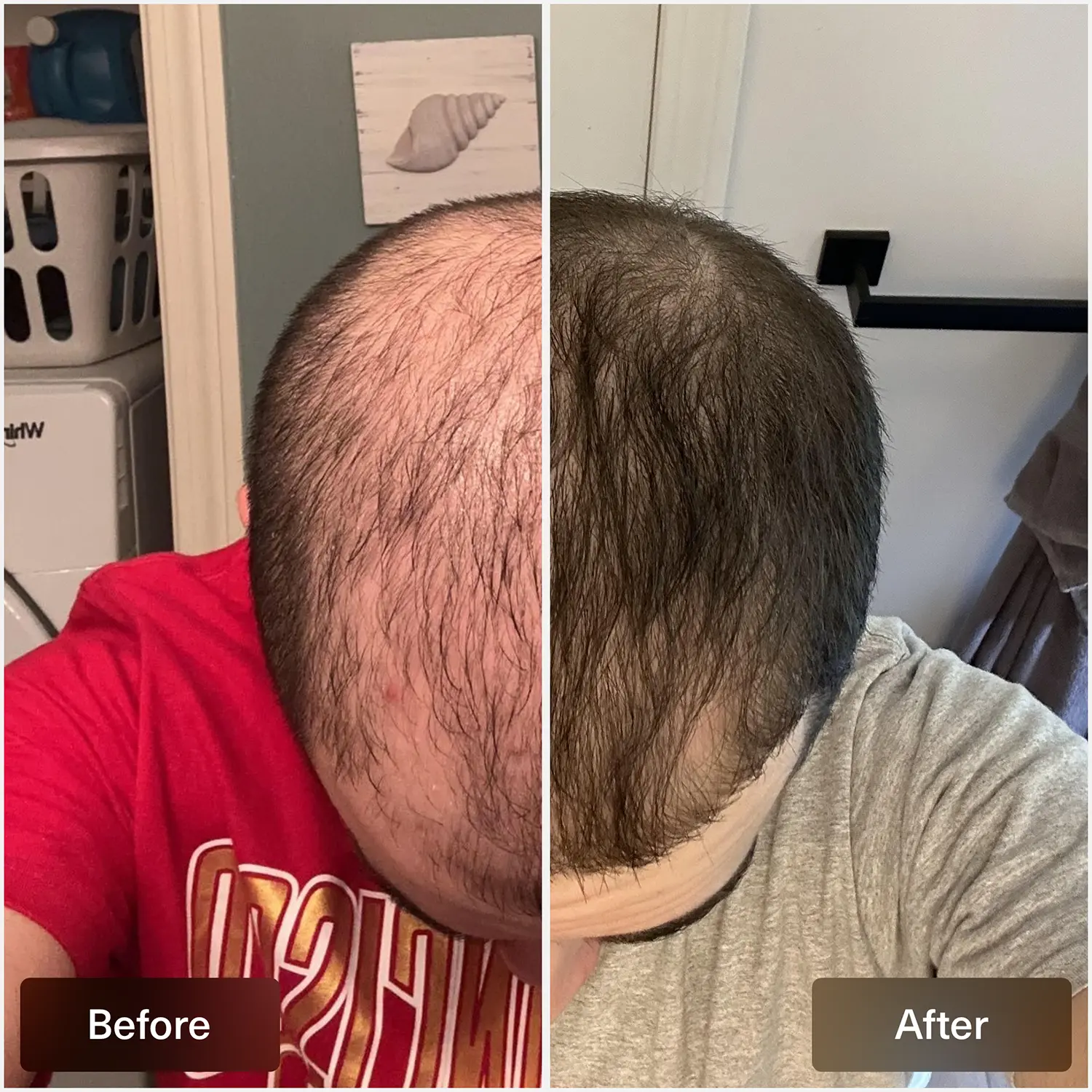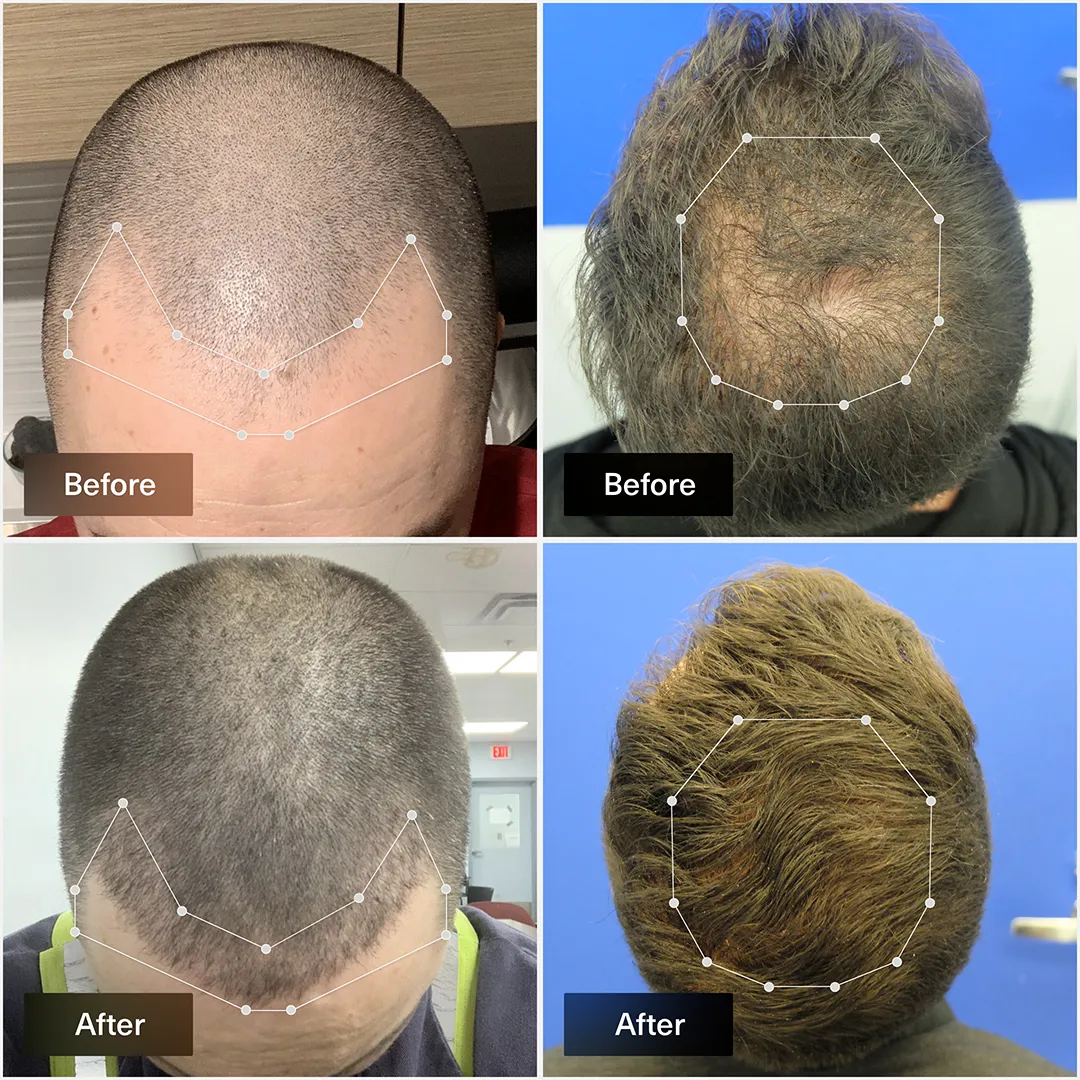 XYON's prescription gel is designed as a safer alternative to stopping hair loss in its tracks and helping regrow your hair. This gel sets a new standard for hair less treatments, targeting the root cause of hair loss with both precision and effectiveness. Our treatment options contain clinically-backed medications like finasteride and dutasteride.
How to Get a Prescription

Quick Online Questionnaire: Begin your journey by completing our online intake form. We'll ask you some questions about your medical history to see if a prescription treatment is right for you.
Treatment Selection: After assessing your profile, our specialist physicians will craft a tailored treatment plan just for you. If you have a preferred treatment, you can specify that in the intake and the doctor will consider that when making an assessment.
Home Delivery: Once your personalized plan is in place, we'll ship your prescription hair regrowth gel directly to your doorstep. Enjoy free shipping and the convenience of starting your treatment from the comfort of home.
Our hair regrowth gel slowly releases ingredients all day, helping you grow stronger and healthier hair.
Get a personalized hair growth treatment plan from our experts, tailored just for you.
This easy-to-use gel fits seamlessly into your daily routine, giving you visible results over time.
Designed to help prevent side effect by reducing exposure to medication. Steady and effective hair regrowth, without the same risks.
A prescription is needed to access our topical finasteride treatment, which helps ensure patient safety and tailored care. Treatments are only available if prescribed after an online consultation with a licensed doctor, available through the XYON platform. Topical finasteride is a compounded pharmaceutical treatment and has not been approved by the FDA.
Real Success Stories with XYON.
XYON Patient Results Using Prescription Hair Regrowth Gel
Explore firsthand the success stories of customers who have reclaimed their confidence with XYON's prescription hair regrowth gel, containing either finasteride or dutasteride.
See All Patient Results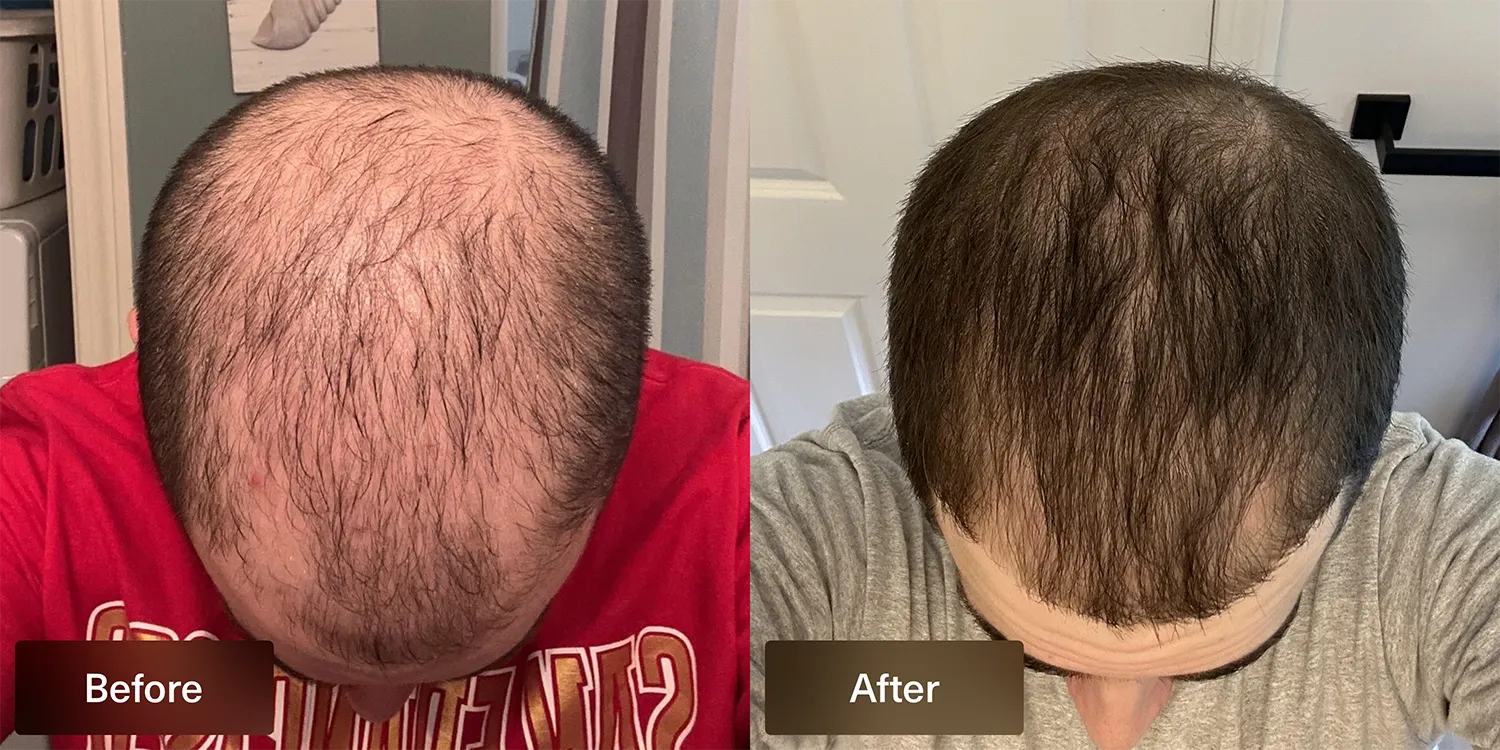 Topical Finasteride ℞
Norwood Scale (Hair Loss Type)
7 With Diffused Pattern Alopecia
23 years old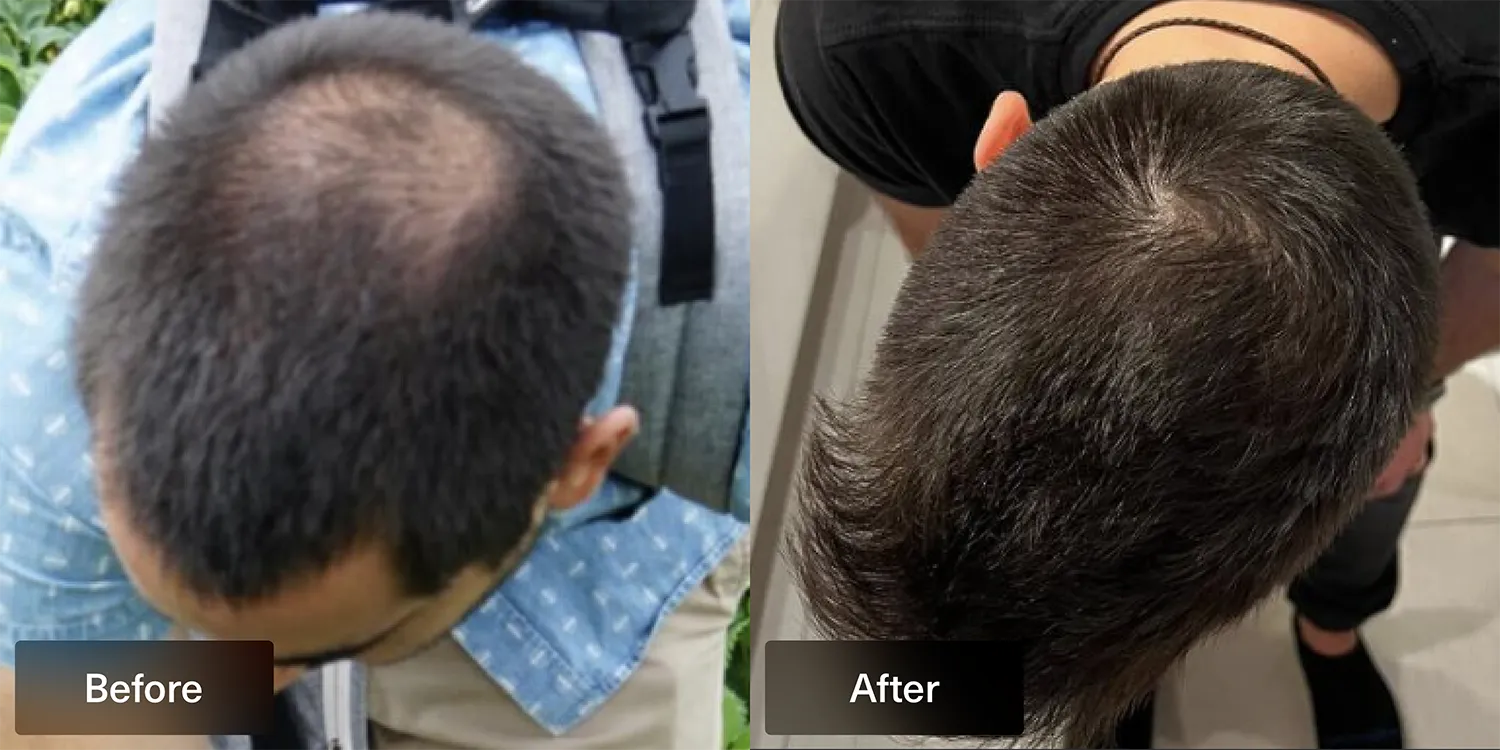 Topical Finasteride ℞
Norwood Scale (Hair Loss Type)
Vertex VI
35 years old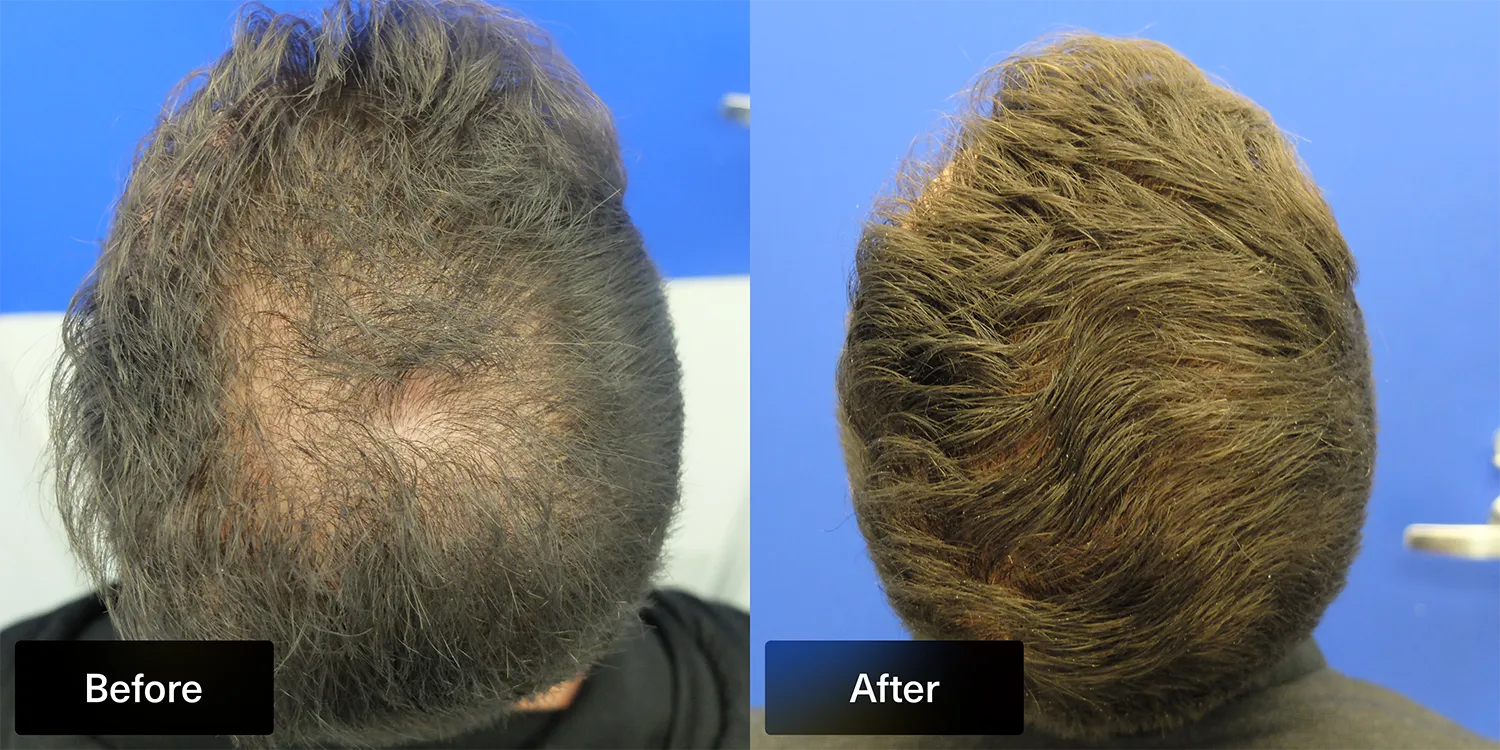 Topical Finasteride ℞
Norwood Scale (Hair Loss Type)
5V
38 years old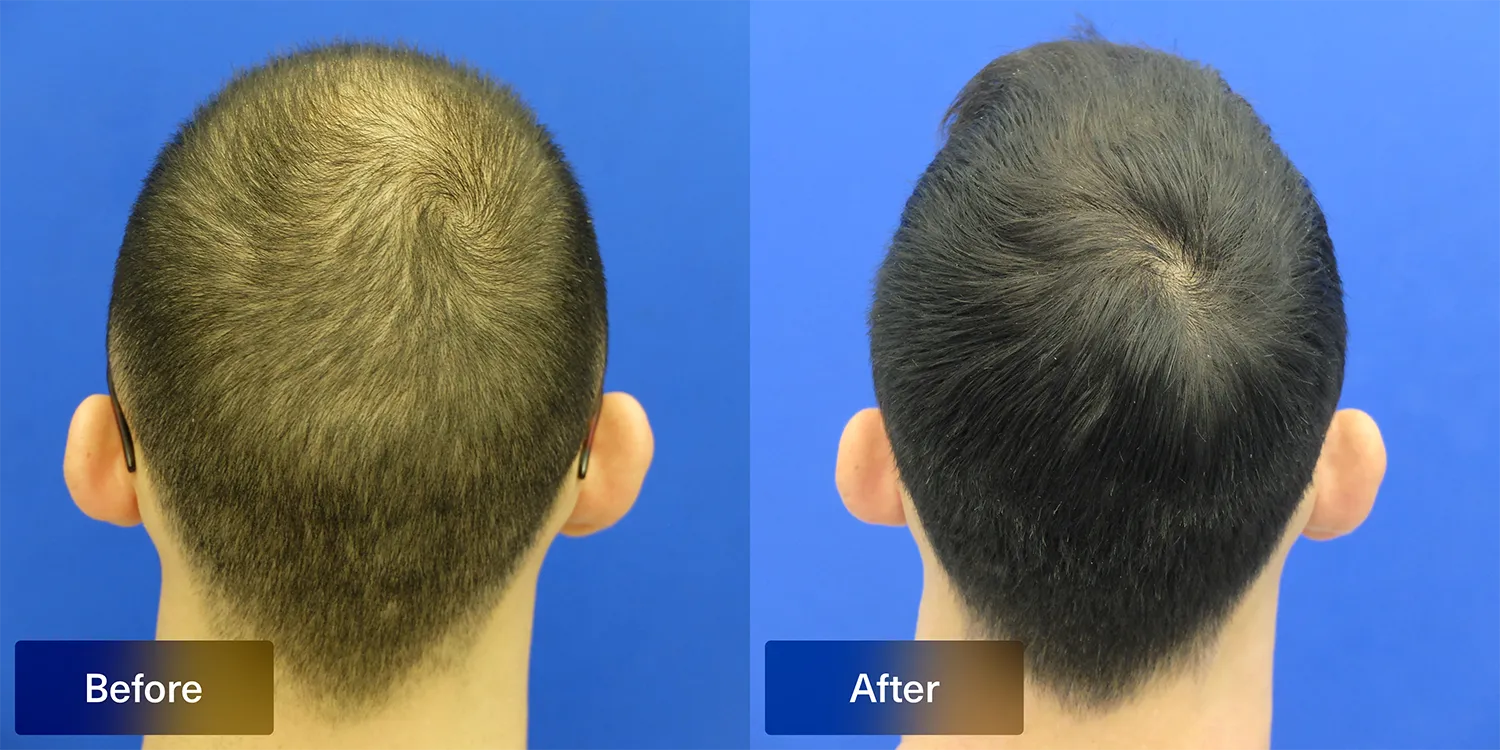 Topical Dutasteride ℞
Norwood Scale (Hair Loss Type)
7 With Diffused Pattern Alopecia
28 years old
Gold Standard Ingredients for Treating Hair Loss
XYON Gel vs. Generic Solutions vs. Supplements.
Comparing Hair Regrowth Options
Learn more about the distinct advantages of XYON's pioneering gel formula compared to generic solutions and herbal supplements. XYON provides an effective and safer journey to hair regrowth.
Learn More About the Gel
Effectiveness
Vary in effectiveness and may contain harmful ingredients that cause skin irritation over time.
Limited evidence to support effectiveness.
Active Ingredients
Clinical-grade actives formulated in a proprietary gel delivery system.
Unregulated formulations with different standards for purity and safety. May contain additives.
Formulations can vary widely in ingredients and their concentrations.
Side Effects
Designed to minimize side effects by slowly delivering medications over time and keeping them in the skin layer containing hair follicles.
Uncontrolled absorption of drugs through the scalp may increase the risk of side effects. May cause scalp irritation.
Side effects may not be well known for individual ingredients and/or combinations of ingredients.
Ease of Use
Easy application made possible with a no-drip and non-greasy once daily topical application.
Many formulations require multiple applications a day due to rapid absorption. Application may be messy.
Dosing instructions are not standardized and will depend on the formulation. Some formulations are easier to take than others.
Availability
Exclusively available through XYON's secure online platform.
Widely available, but quality can vary significantly.
Widely available and many can be purchased without a prescription. However, efficacy for hair loss is unclear.
Personalized Solutions for Every Stage of Hair Loss.
XYON's Comprehensive Men's Hair Regrowth Lineup
Explore XYON's expertly crafted range of men's hair regrowth treatments, including both prescription and over-the-counter solutions. Harness the power of science with our innovative prescription hair regrowth gel and other topical solutions, guided by professional consultations and community support.
See All Men's Hair Loss Solutions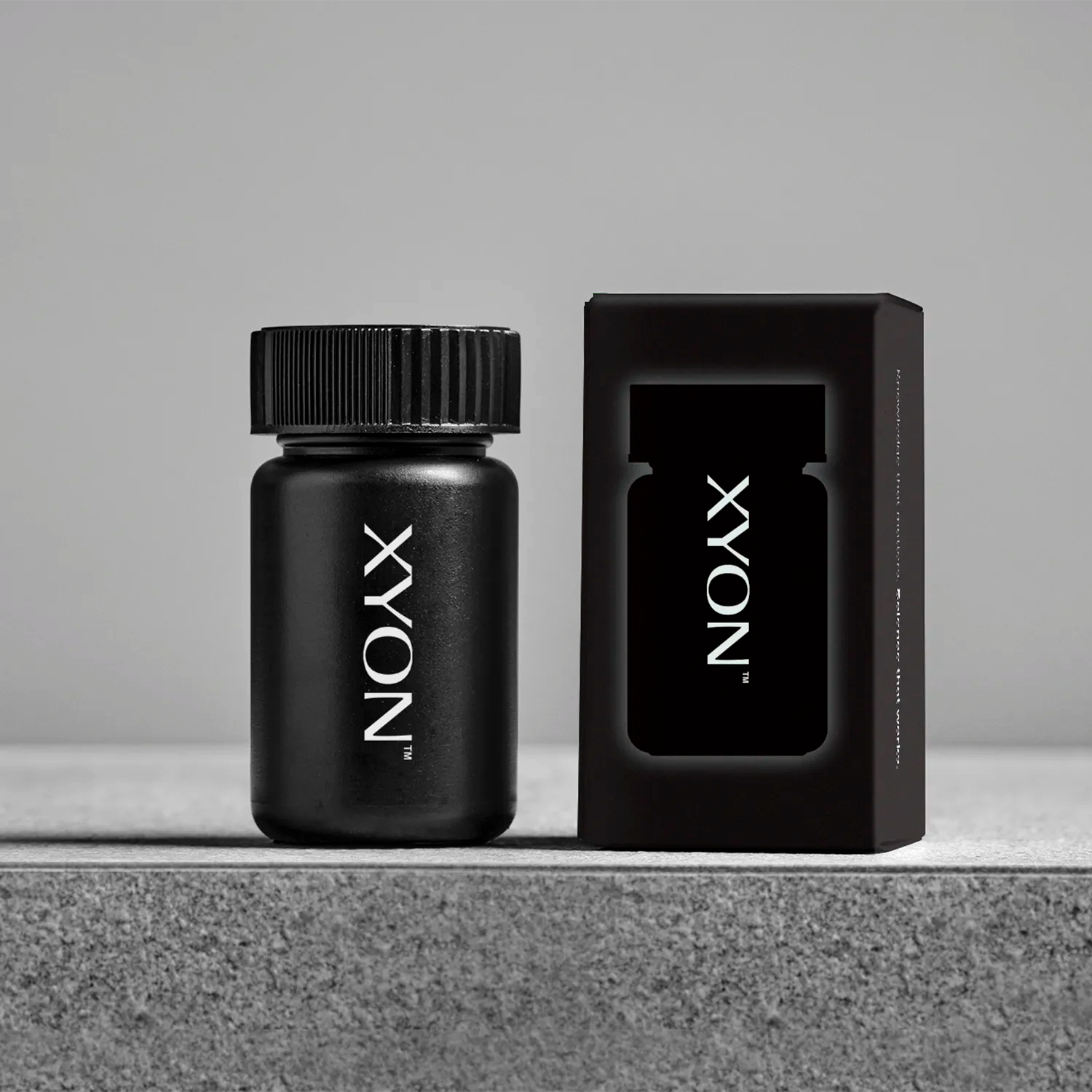 Informed Decisions Begin With the Right Answers.
Frequently Asked Questions
Embark on your hair regrowth journey with XYON, armed with the right information. Find answers to common questions here. We're here to help you navigate the world of hair loss treatments with confidence.
Hair loss can occur due to a variety of reasons including genetic factors (as in the case of male pattern baldness), hormonal imbalances, or even environmental factors. Understanding the underlying cause can guide you to the best hair loss treatment.
How Do I Know What Kind of Hair Loss I Have?

To identify the type of hair loss you are experiencing, it's recommended to consult with a healthcare provider, such as a dermatologist. They can help diagnose conditions like frontal hair loss or male pattern hair loss and suggest appropriate treatments such as hair regrowth systems or topical thinning treatments.
Are There Side Effects With Taking Hair Loss Medication?

Like any medication, hair loss treatments can have side effects. However, XYON's compounded and FDA-approved hair loss treatments for men are generally considered safe and have been designed to minimize side effects while promoting effective hair regrowth. That being said, it's always a good idea to consult with a healthcare provider to discuss potential side effects.
Is There a Cure for Hair Loss?

Currently, there isn't a universally recognized cure for hair loss. However, many individuals have successfully managed their hair loss and even regrown their hair using XYON's top-rated hair regrowth solutions for men, which include topical formulations and hair regrowth systems.
What Are Some Effective Hair Regrowth Products for Men?

XYON offers a range of hair regrowth solutions for men, including our number one hair regrowth formulation which incorporates potent yet safe active ingredients intended to foster fast hair regrowth for men. Explore our website to find the best hair growth treatment for your specific needs.
Can I Buy Prescription Hair Loss Treatments Online?

Absolutely, XYON offers a seamless online process where you can consult with specialist physicians and purchase the best hair loss treatments for men, including options to help hair grow, directly from our website with free shipping.
What Solutions Are Available for Frontal Hair Loss Treatment?

At XYON, we offer specialized treatments targeting frontal hair loss, including our hair regrowth system designed to stimulate and nourish the hair follicles, helping to regrow your hairline effectively and safely.
What Are the Best Treatments For a Receding Hairline?

A receding hairline may be treatable with XYON's prescription hair growth gels that contain either finasteride or dutasteride. These treatments are carefully crafted to provide the best results, promoting healthy hair regrowth. Consider consulting with a specialist physician today to see if XYON solutions are right for you.
Are There Any Over-the-Counter Hair Loss Treatments Available?

Yes, XYON offers over-the-counter hair loss shampoos and conditioners for men that are easily accessible and formulated with potent ingredients to promote scalp health and hair growth.
How Can I Prevent Balding?

To prevent balding, consider incorporating XYON's balding solutions such as our hair regrowth products for men into your routine, which are crafted to not only prevent further hair loss but also promote new hair growth.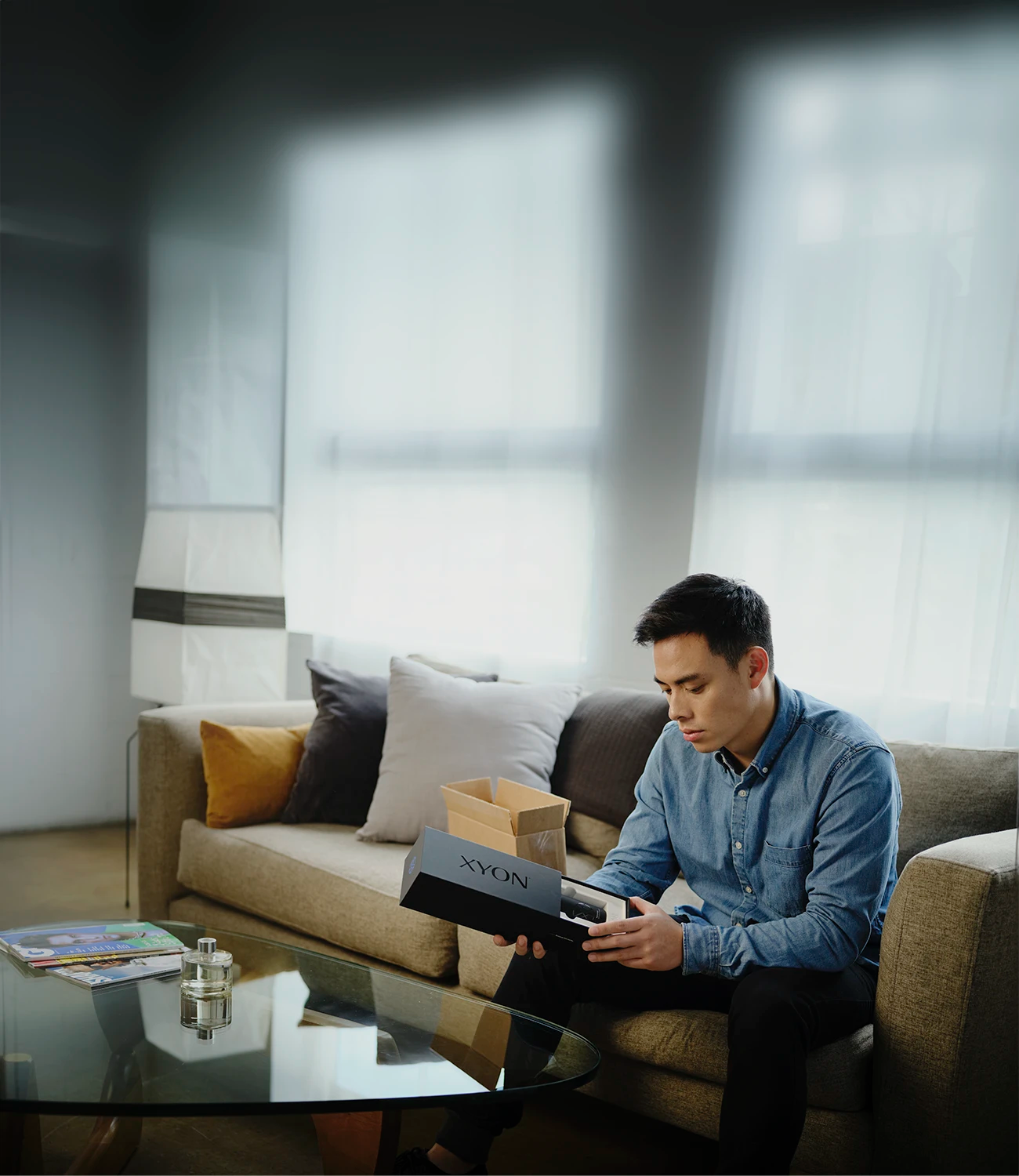 Make no compromises.
The New Standard
in Treating Hair Loss
FDA-approved treatment options available. Regrow your hair in as little as 3 months*. Patented technology designed to reduce the risk of side effects.
Get Started
Shop Hair Loss
*Results vary between users and can take between 3 and 6 months.