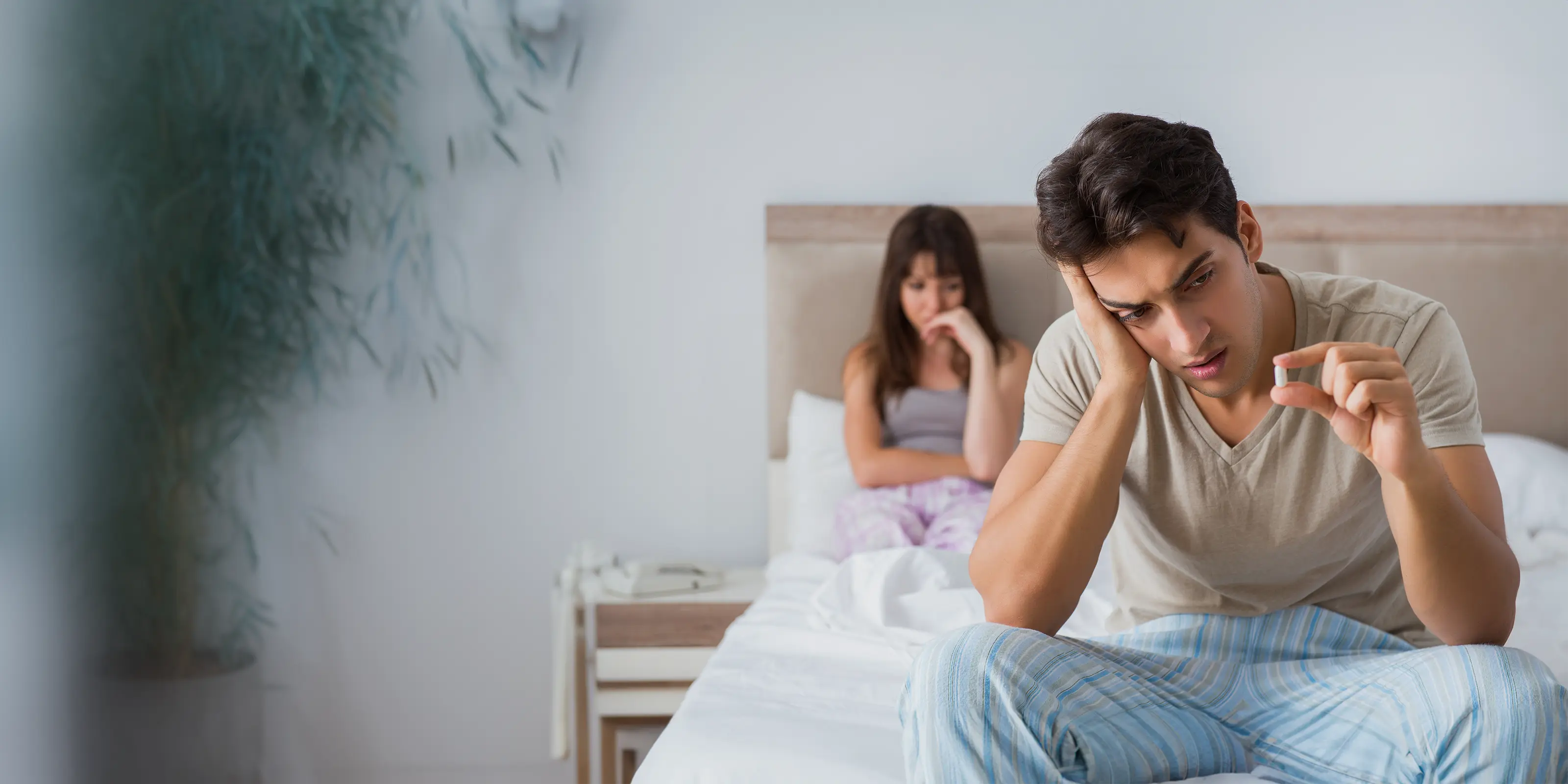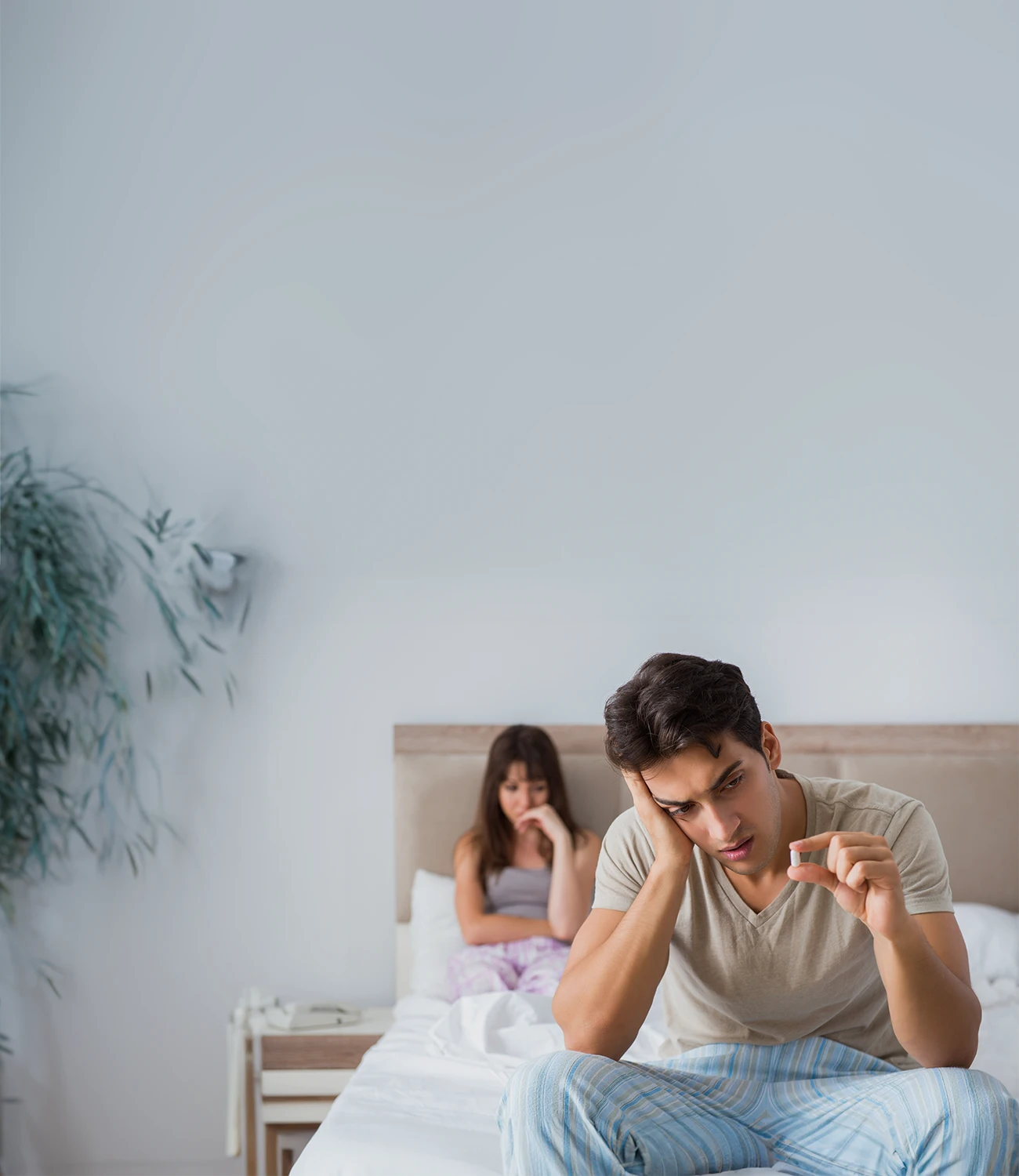 Embrace healthier hair. Leave your worries behind.
Finasteride Side Effects and How to Deal with Them
Understand finasteride's potential side effects. Topical finasteride: designed as a safer alternative. Kickstart your hair regrowth journey with XYON.
Regrow Your Hair Today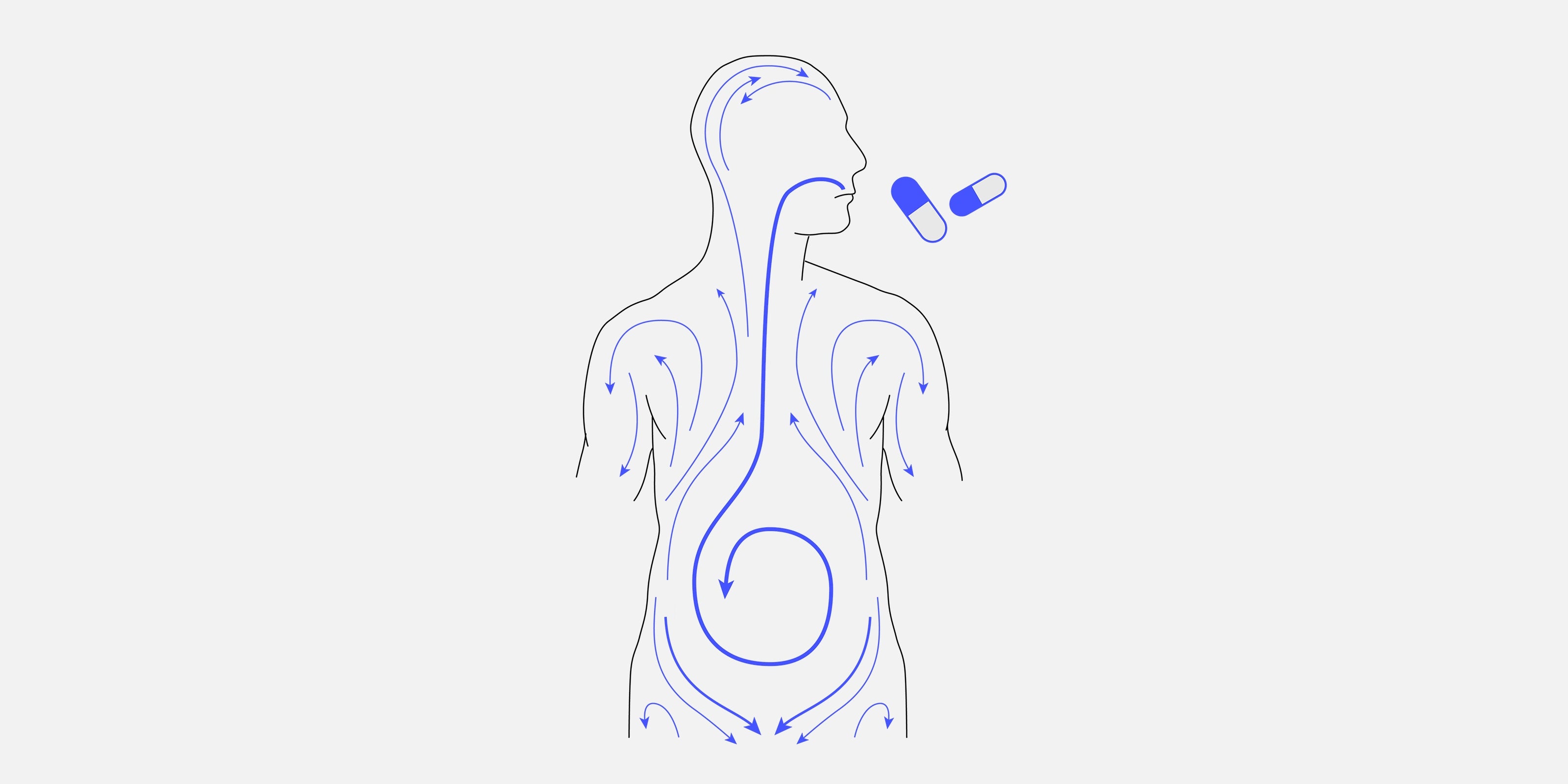 A first line solution
The Science Behind Hair Loss and Finasteride
Oral finasteride has been a trusted solution in the fight against androgenetic alopecia, or male pattern hair loss, since it was first approved by the FDA in 1997.

It works by lowering dihydrotestosterone (DHT) levels, a primary cause of thinning hair in men. However, while it's effective, it's important to understand that oral drugs circulate throughout the body after ingestion. For this reason, oral finasteride can potentially influence other parts of the body, increasing the risk of systemic side effects.
Unraveling the Side Effects of Oral Finasteride
While oral finasteride is commonly used to treat hair loss and benign prostate hyperplasia, some men report experiencing side effects. These can range from being minor to more serious and in very rare cases, can persist even after stopping the medication.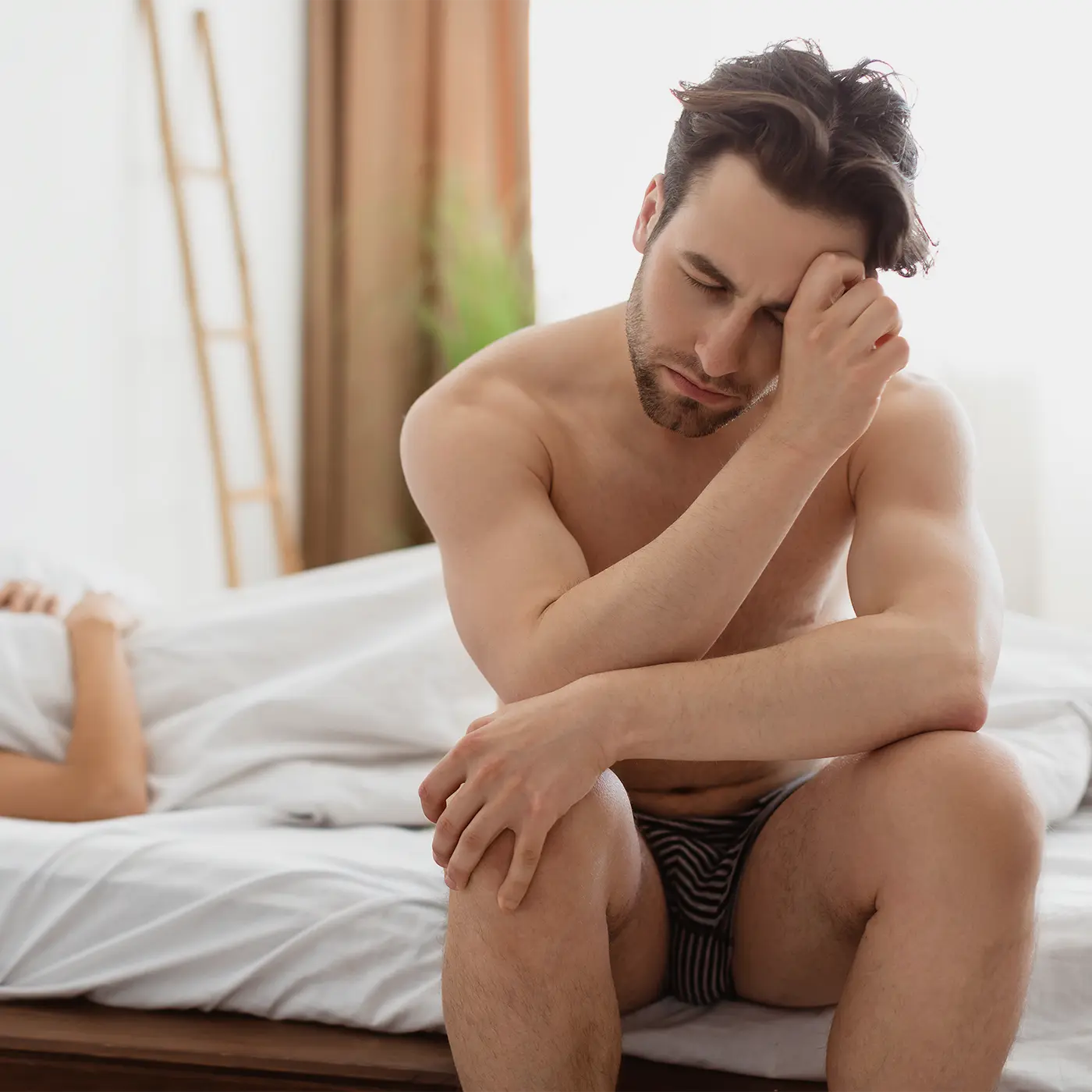 Erectile dysfunction
Erectile dysfunction is one of the main side effects reported by men taking finasteride. If you experience erectile dysfunction, it's important to consult with your doctor. There may be other treatments available to manage your hair loss or prostate condition.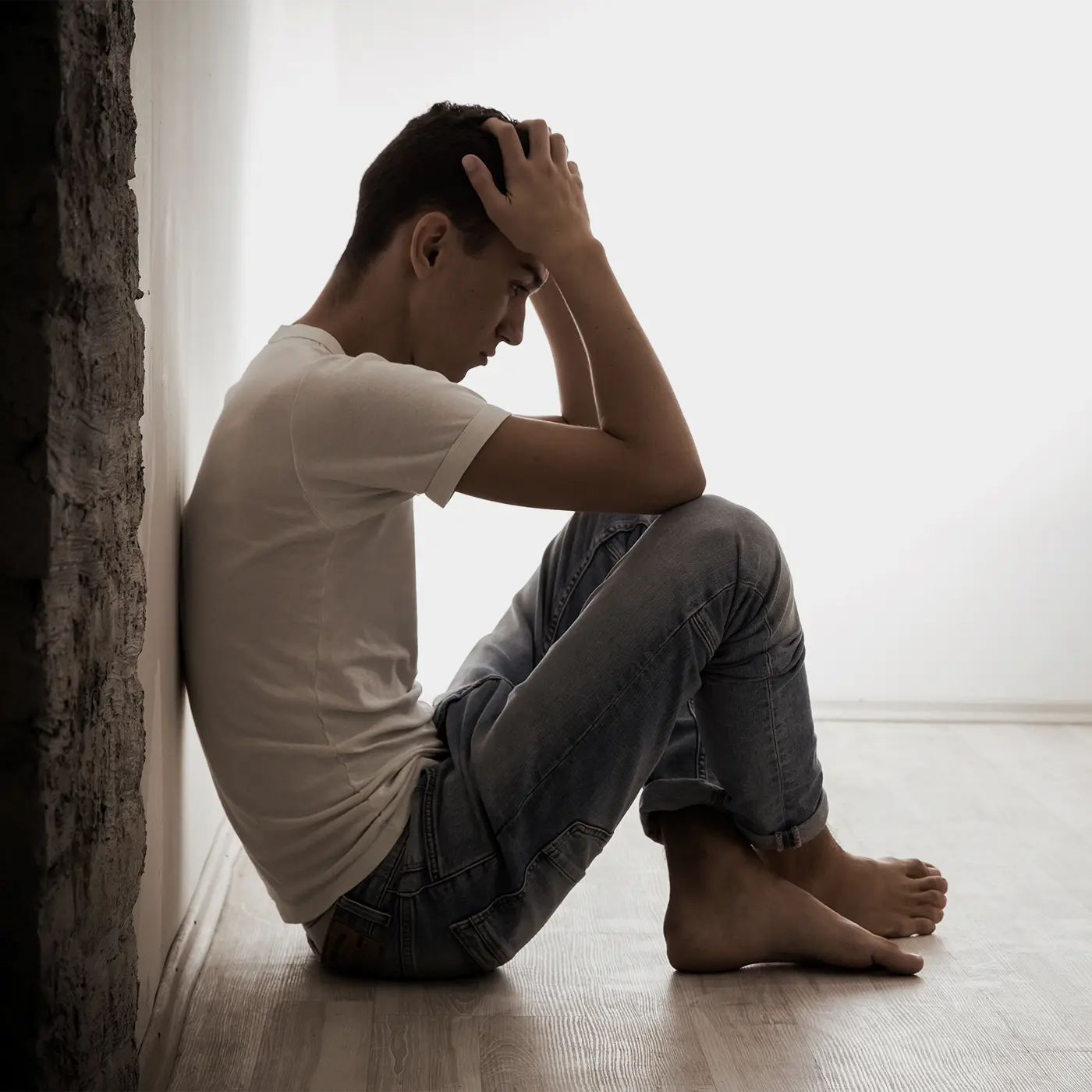 Depression
Some men taking finasteride have reported feeling down or experiencing mood swings. In these cases, it's important to seek medical attention. Remember: taking care of your mental health is as important as treating physical health conditions.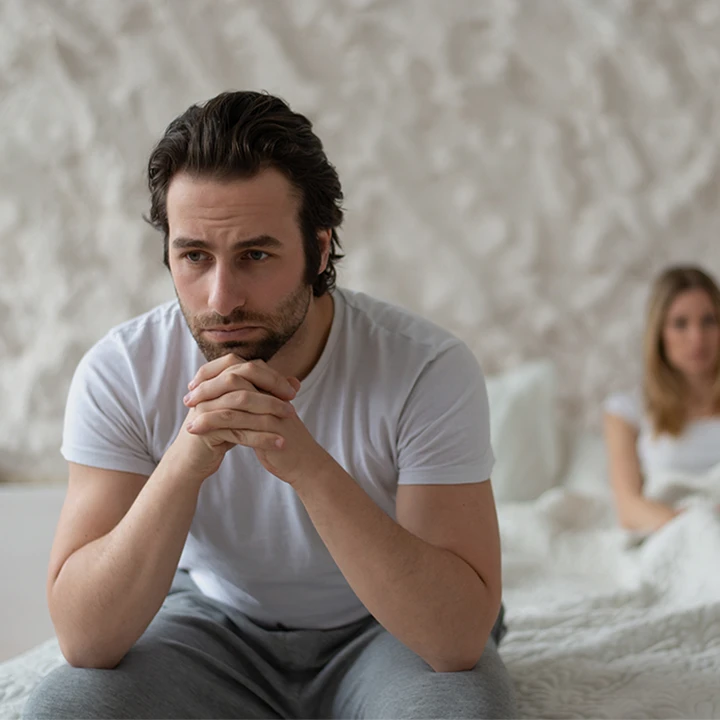 Low libido
A decrease in sexual desire, also known as libido, is another potential side effect of finasteride. If you experience a decrease in libido while taking finasteride, consider discussing it with your doctor to explore alternative treatments.
Insights and implications
Understanding Post-Finasteride Syndrome
Post-finasteride syndrome is a rare condition that refers to the persistence of side effects associated with finasteride use, even after the medication is stopped. Examples of these side effects include sexual dysfunction, depression and mild cognitive impairment.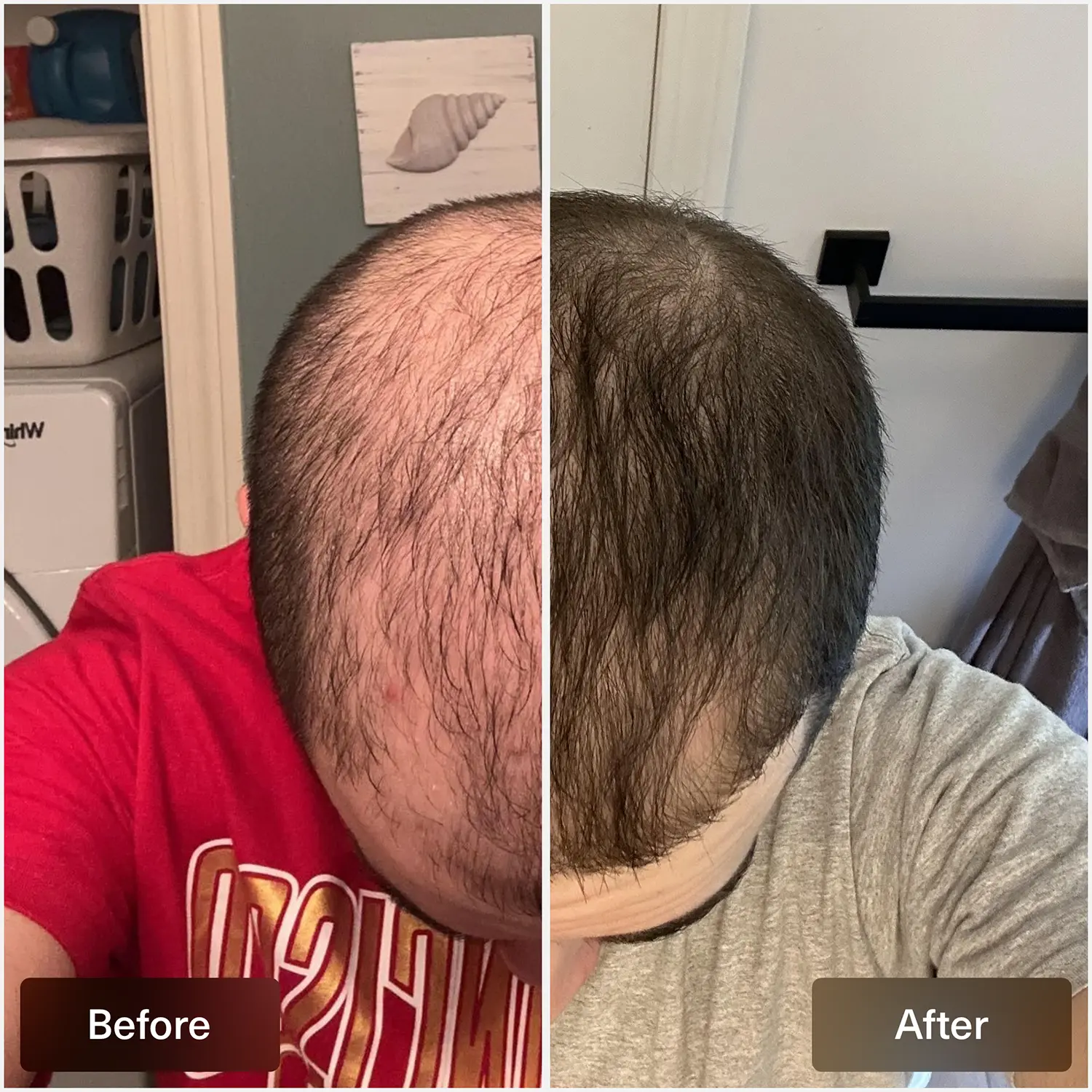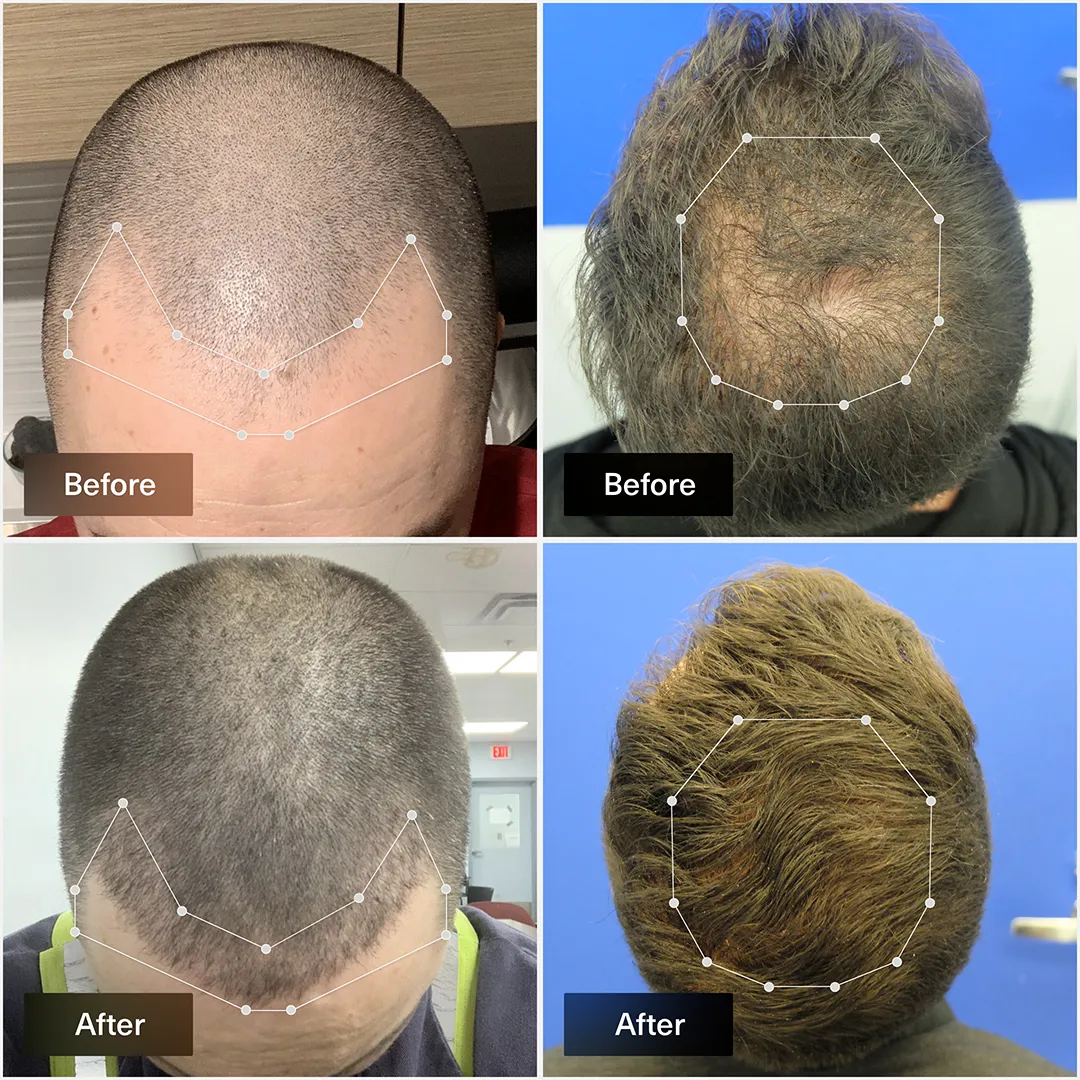 Designed as a safer option:
---
Tackle hair loss head-on. Meet SiloxysSystem™ Gel, a unique and advanced gel delivery system aimed at fighting pattern hair loss while minimizing absorption of excess drug into the bloodstream. A safer way to treat hair loss, without compromising on efficacy.

The treatment contains finasteride, a clinically proven medication that targets and reduces DHT, the culprit behind hair loss. Experience for yourself the latest innovation in hair loss treatment.
Topical vs. oral
Why Choose Topical Finasteride Gel?
Ever wondered about the difference between topical and oral finasteride? In the simplest terms, our topical finasteride gel is designed to give you all the benefits of a clinical-grade prescription hair loss treatment without the worries about possible side effects.
About our unique delivery system
What it does
Treats hair loss by lowering DHT levels, the root cause of androgenetic hair loss in men and some women.
Works the same way as topical finasteride, but the body processes it differently.
Side effects
Potential for fewer side effects due to direct application to scalp skin and unique timed-release delivery that help minimize absorption.
The possiblity of more systemic side effects due to oral intake and broad exposure of the body to finasteride.
Ideal for
People who want to minimize the risk of potential systemic side effects.
Those who want an convenient, daily solution and don't have the same worries or risk for side effects.
Effectiveness
Targeted administration to hair follicles to increase efficacy.
Similar to topical finasteride, but can be affected by differences in how bodies breakdown the drug.
Distribution of medication
Localized to affected areas of scalp, minimizing systemic exposure.
Systemic exposure may affect other parts of the body.
Ease of use
Applied directly to the scalp once a day.
Requires taking a pill daily, which some people might find inconvenient or unpleasant.
How fast it works
Can take 3-6 months for visible improvements.
How long it lasts
Continuous use is needed to maintain hair regrowth results.
Like topical finasteride, continuous use is required to maintain results.
Personalization of treatment
Allows treatment to be focused on specific areas of the scalp affected by hair loss.
Less customizable. No concentration adjustments or ability to target specific areas of the scalp.
Learn more
Manage Side Effects of Finasteride with Ease
We understand that treating hair loss can lead to many questions, especially if you're considering taking a medication like finasteride. Here, we've compiled answers to some of the most commonly asked questions about finasteride, its effects and the innovative solution we offer here at XYON. If you have any other queries, don't hesitate to reach out. The best decisions are informed ones.
What are the serious side effects of oral finasteride?

While rare, serious side effects of oral finasteride can include allergic reactions (e.g. trouble breathing and swelling of the lips and face), depression or persistent sexual dysfunction.
How can I reduce the side effects of finasteride?

By working closely with your doctor, you may be able to adjust your dosage or switch to an alternative treatment like topical finasteride gel, which is designed to minimize finasteride exposure to reduce the likelihood of developing side effects.

You can complete a free virtual consultation through the XYON platform and have your profile accessed by a certified dermatologist. If eligible, we'll deliver topical finasteride gel directly to your front door.
Does topical finasteride have side effects?

With any prescription medication, there is a risk of side effects. Topical finasteride may cause side effects, but these are typically less frequent and severe than those associated with oral use due to localized application and reduced absorption of the drug. The potential side effects of topical finasteride are similar to oral finasteride, but the key thing to remember is that they happen less frequently.
What should I do if I notice side effects from finasteride?

If you notice any side effects while taking finasteride, whether minor or serious, it's important to notify your doctor. Don't discontinue your medication without getting medical advice first. Your doctor will provide guidance on the best course of action, which could include adjusting your dosage or exploring alternate treatments.
Is there an alternative to oral finasteride if I'm experiencing side effects?

Yes, there is an alternative. One option is to switch to our topical finasteride gel, which has been expertly formulated to administer finasteride directly to the hair follicles, potentially reducing the risk of systemic side effects.
How long do I need to take finasteride to see results?

Finasteride is a long-term treatment. Most men see results within three to six months, but for some, it can take longer. Remember, consistent use is key, and discontinuing the medication can lead to a reversal of any progress made.
Proven results
Results from members of our community
Our customers have experienced transformative hair growth with our treatments. See more hair regrowth successes by visiting our customer reviews page.
Before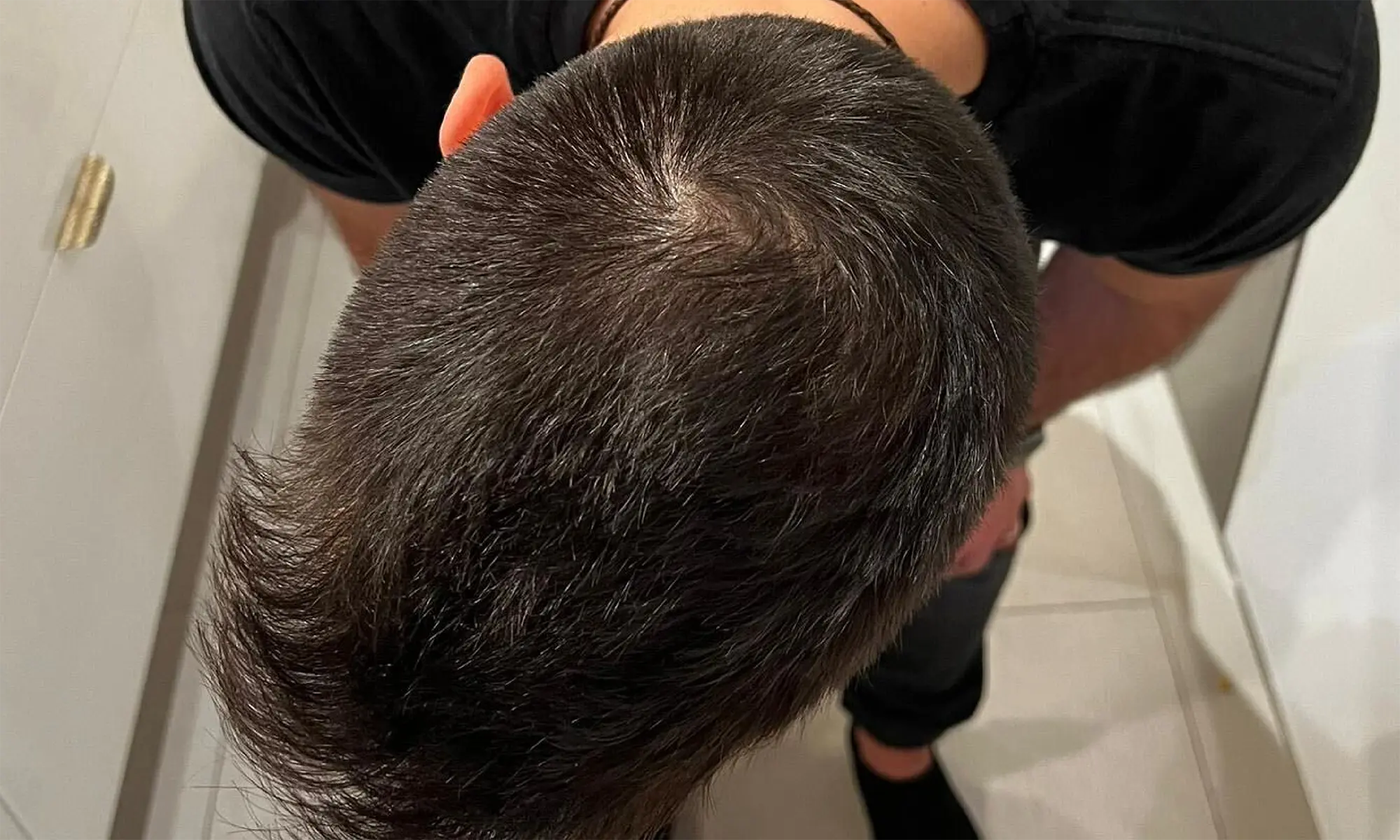 After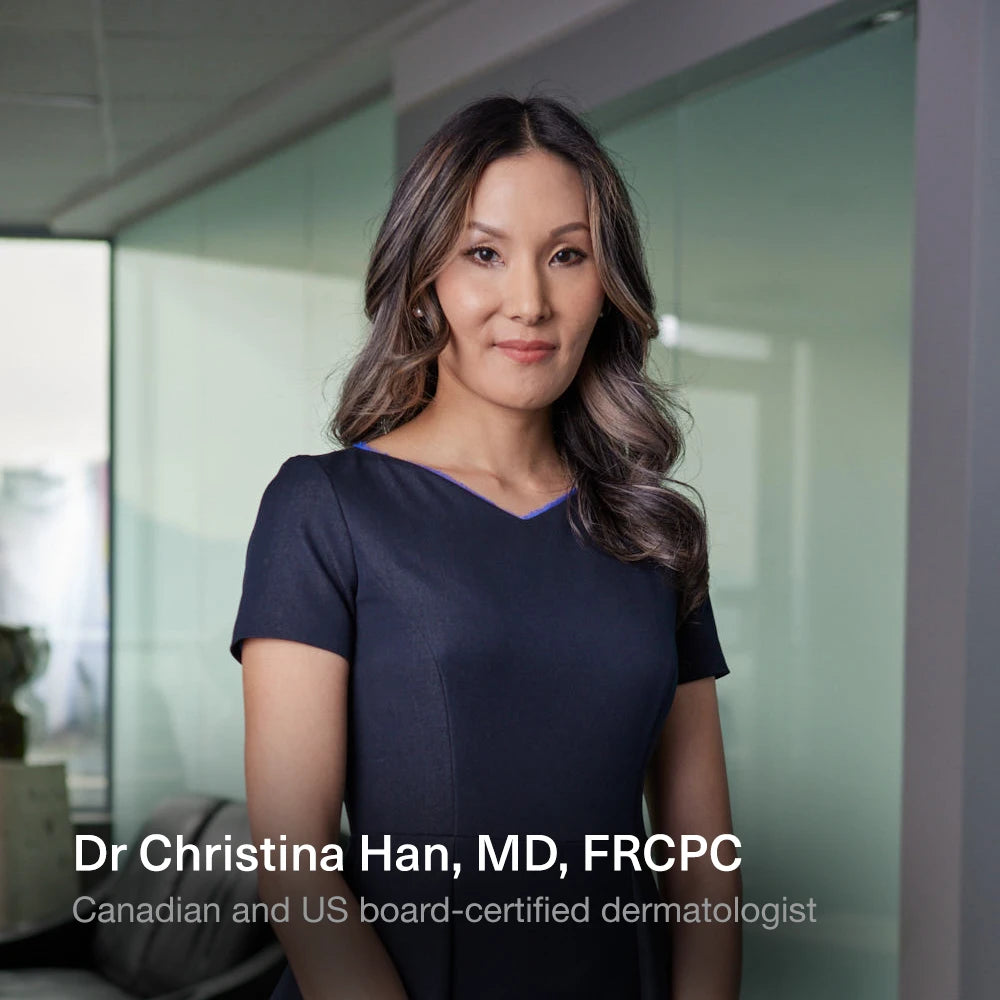 Tackle hair loss safely
Regrow Your Hair Today
Don't navigate your hair loss journey alone. At XYON, we connect you to experts who craft personalized treatment plans, all from the comfort of your home. No more waiting for in-person appointments. Your solution, tailored by specialists, is just a click away.
Mens Hair Loss
Explore Our Hair Loss Treatments
Shop Mens Hair Loss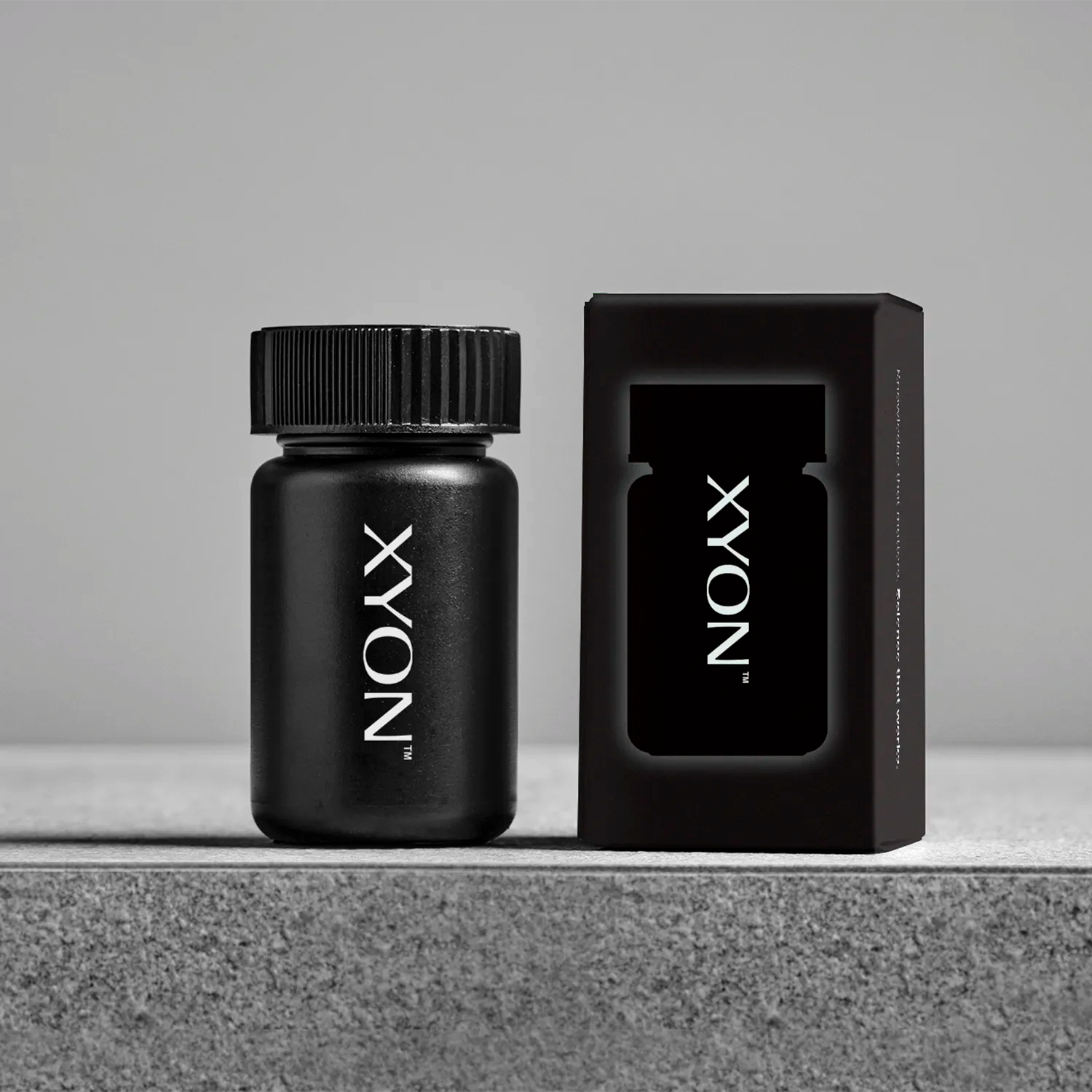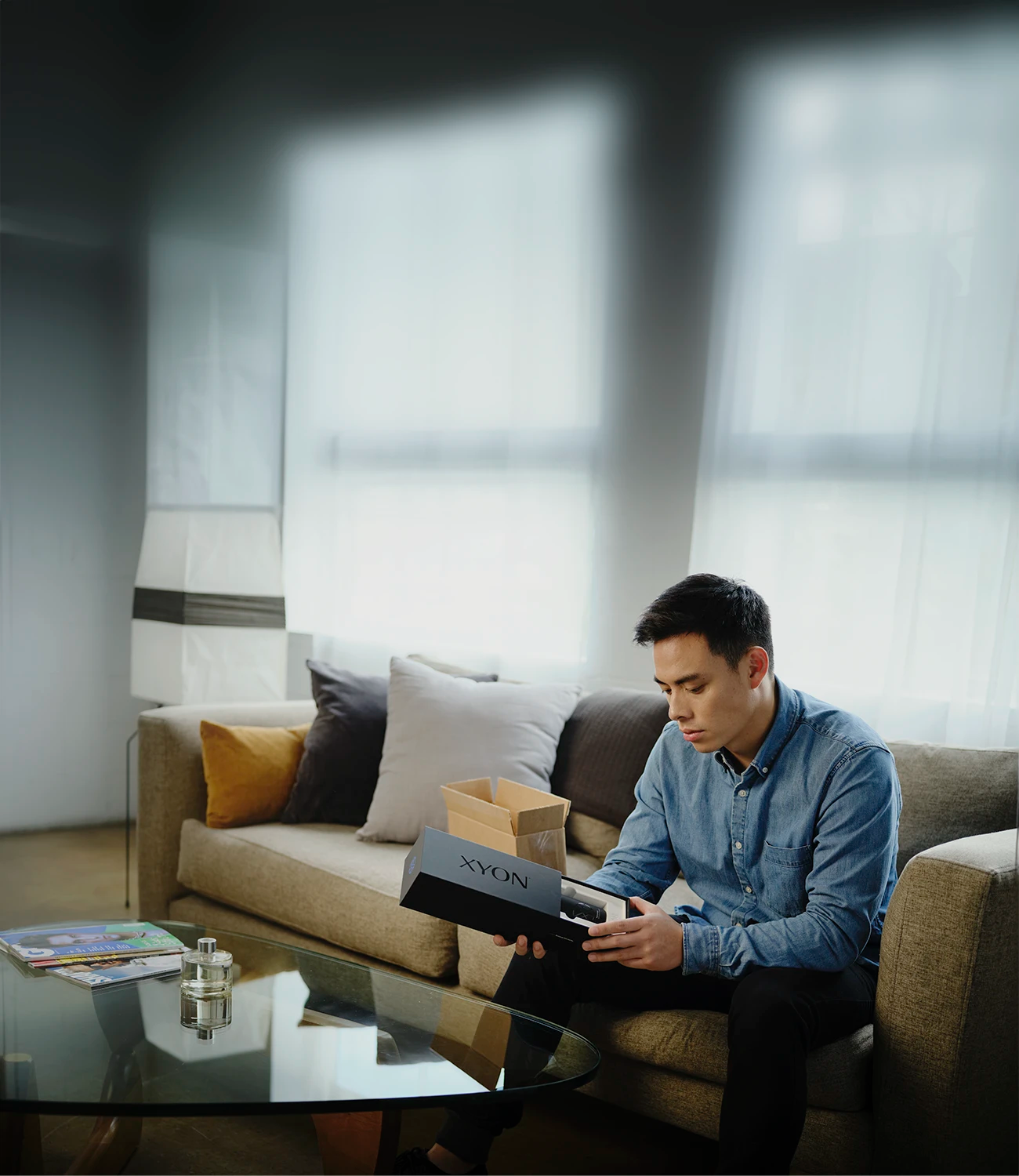 The new standard in treating hair loss
Defying Hair Loss with Cutting-Edge Treatments
FDA-approved treatment options available. Regrow your hair in as little as 3 months*. Patented technology designed to reduce risk of side effects.
Get Started
Shop Hair Loss
*Results vary between users and can take between 3 to 6 months.