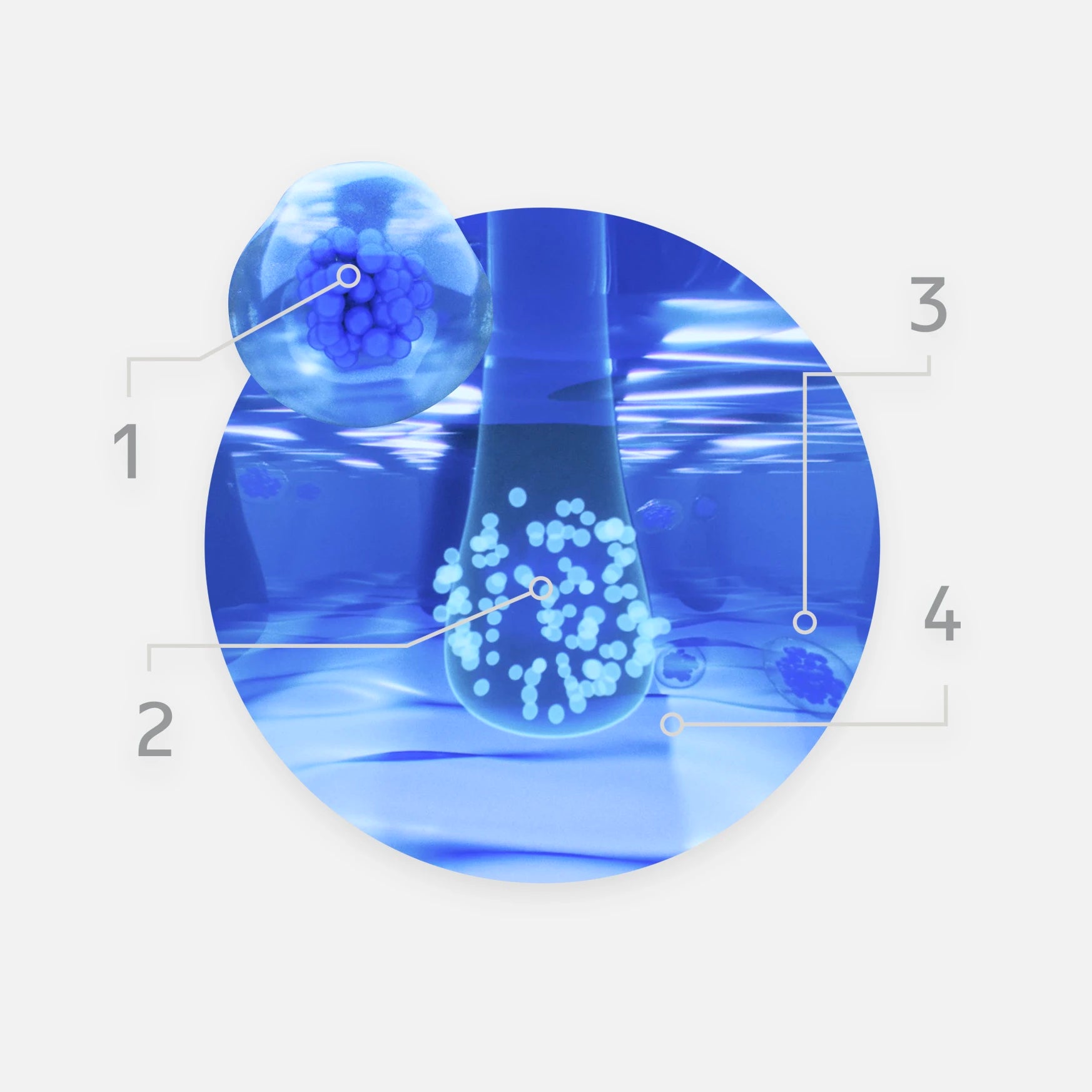 Why SiloxysSystem™ Gel?
An Breakthrough Solution for Hair Regrowth
Targets the problem: SiloxysSystem™ Gel technology is designed to deliver highly effective hair loss medications directly to the scalp.
Safety first: The gel's unique properties help reduce excess medication that finds its way to the bloodstream, designed to lower the risk of side effects.
Works over time: Unlike other formulas, SiloxysSystem™ Gel releases medications slowly into the skin, so ingredients keep working longer.
Gets where it needs to go: Helps medications penetrate the tough top layer of skin to effectively reach hair follicles and keeps them there.
Compare delivery systems
SiloxysSystem™ Gel versus Generic Delivery Systems
Not all topical formulations are created equal. See how SiloxysSystem™ Gel compares to other generic delivery systems for hair loss treatments.
Our Best Selling Solutions
Breaking Down the Differences Between Topical Hair Loss Treatments
Both Topical Finasteride and Dutasteride combat hair loss, with Dutasteride offering a broader DHT-blocking action. Enhanced by our SiloxysSystem gel, these treatments ensure optimal scalp penetration. The ideal choice hinges on individual needs and expert guidance.
What it does
Helps stop hair loss and grow new hair by blocking production of a hormone that attacks hair follicles.
Blocks hormone production like finasteride, but more potently. Targets not one, but two ways this hormone is made.
How fast it works
It can take up to 3 months to see any changes.
About the same amount of time as finasteride but may work slightly faster.
How long it lasts
You need to keep using it or you could lose the hair you grew back.
Same as finasteride, you need to keep using it to maintain the benefits.
Effectiveness
Highly effective for many users.
Potentially even more effective due to stronger hormone-blocking effects.
Ideal for
It's great for those who are just starting to experience hair loss and want to stop it in its tracks.
Those who have tried other treatments without success or have more advanced hair loss.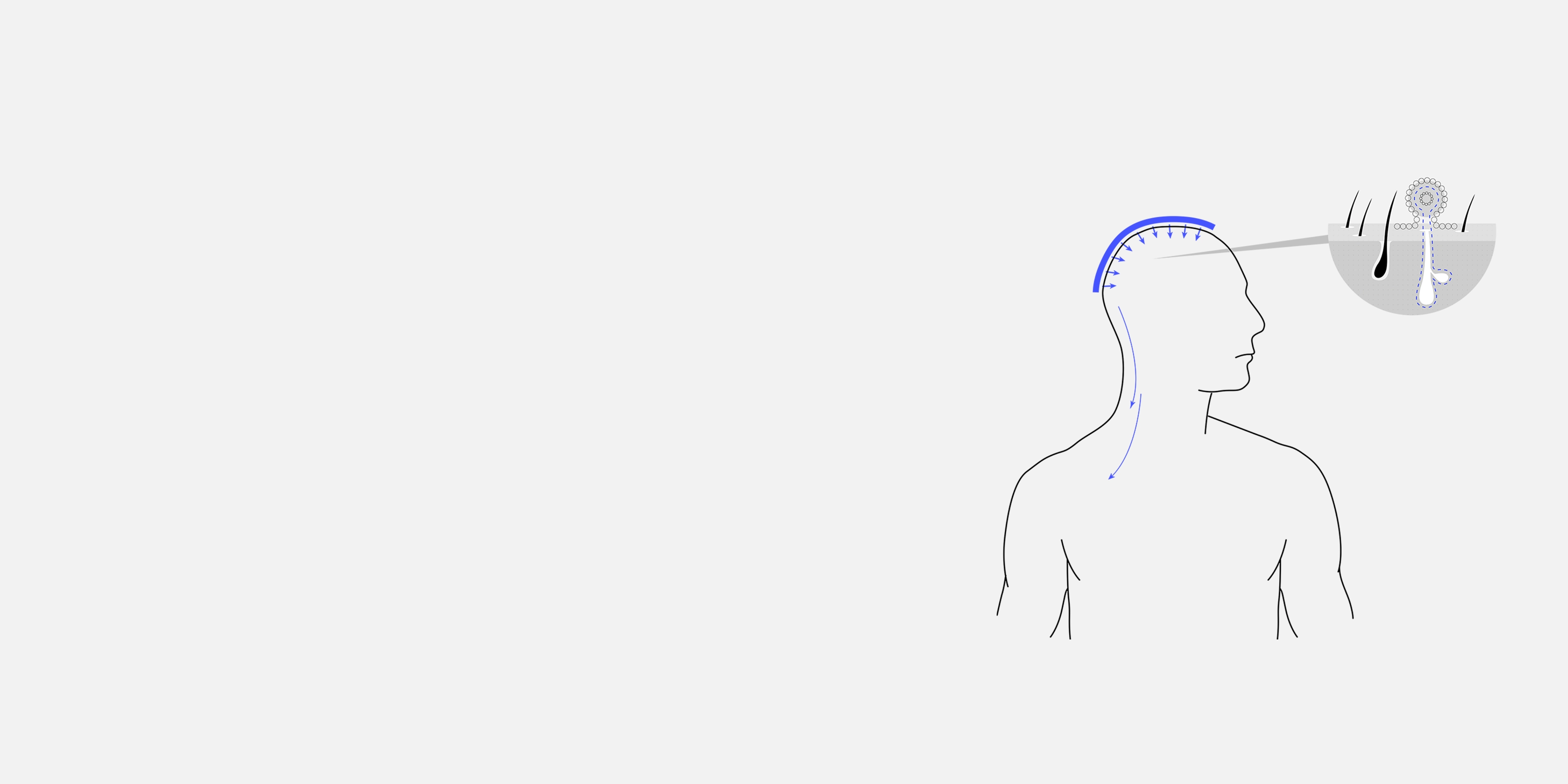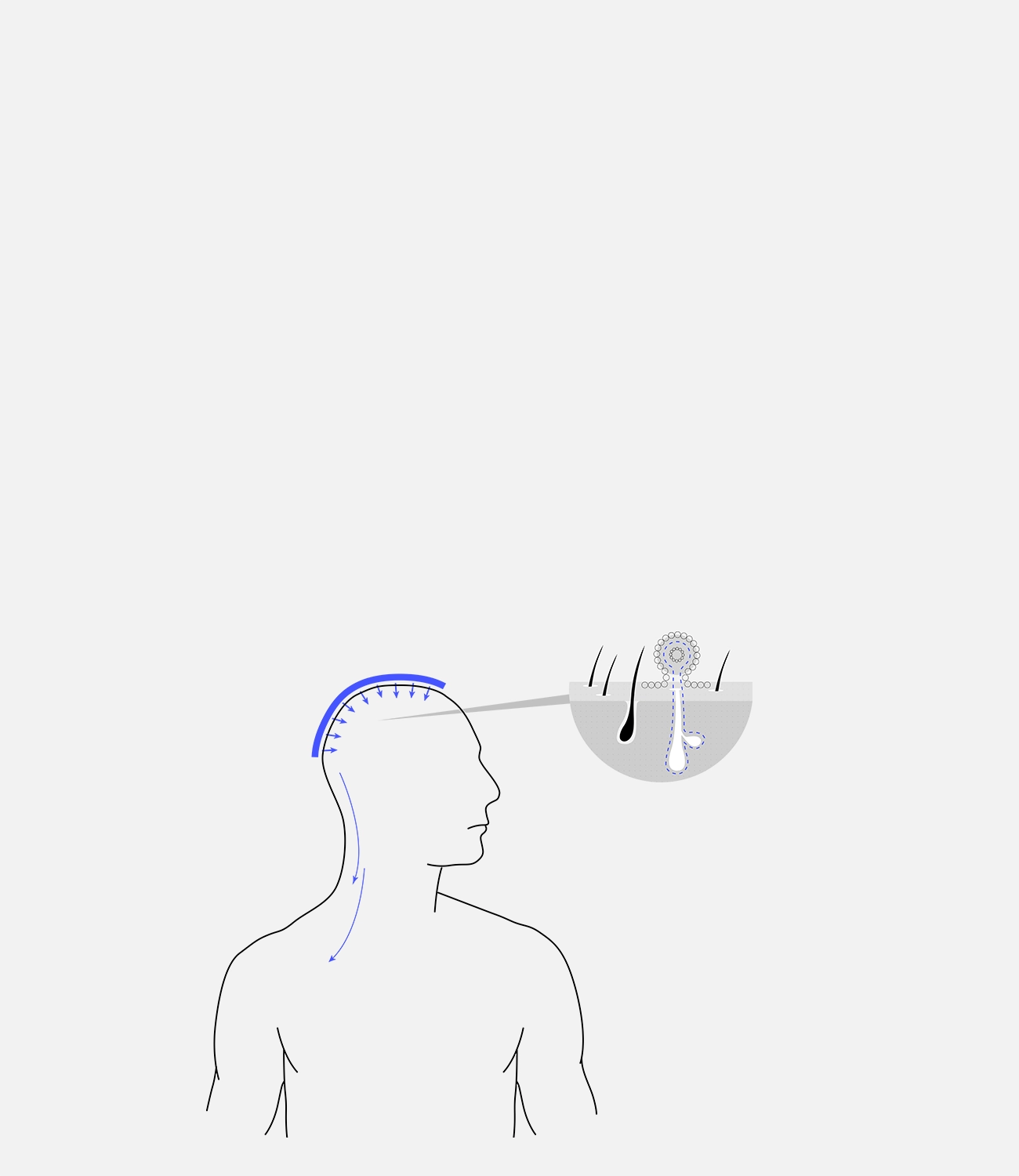 Revolutionizing the Delivery of Prescription Medications
Most topical hair loss treatments that deliver active ingredients through the skin don't control absorption into the bloodstream. SiloxysSystem™ Gel is a lipid-based nanoparticle formulation that concentrates ingredients directly at the hair follicles and releases them gradually over time.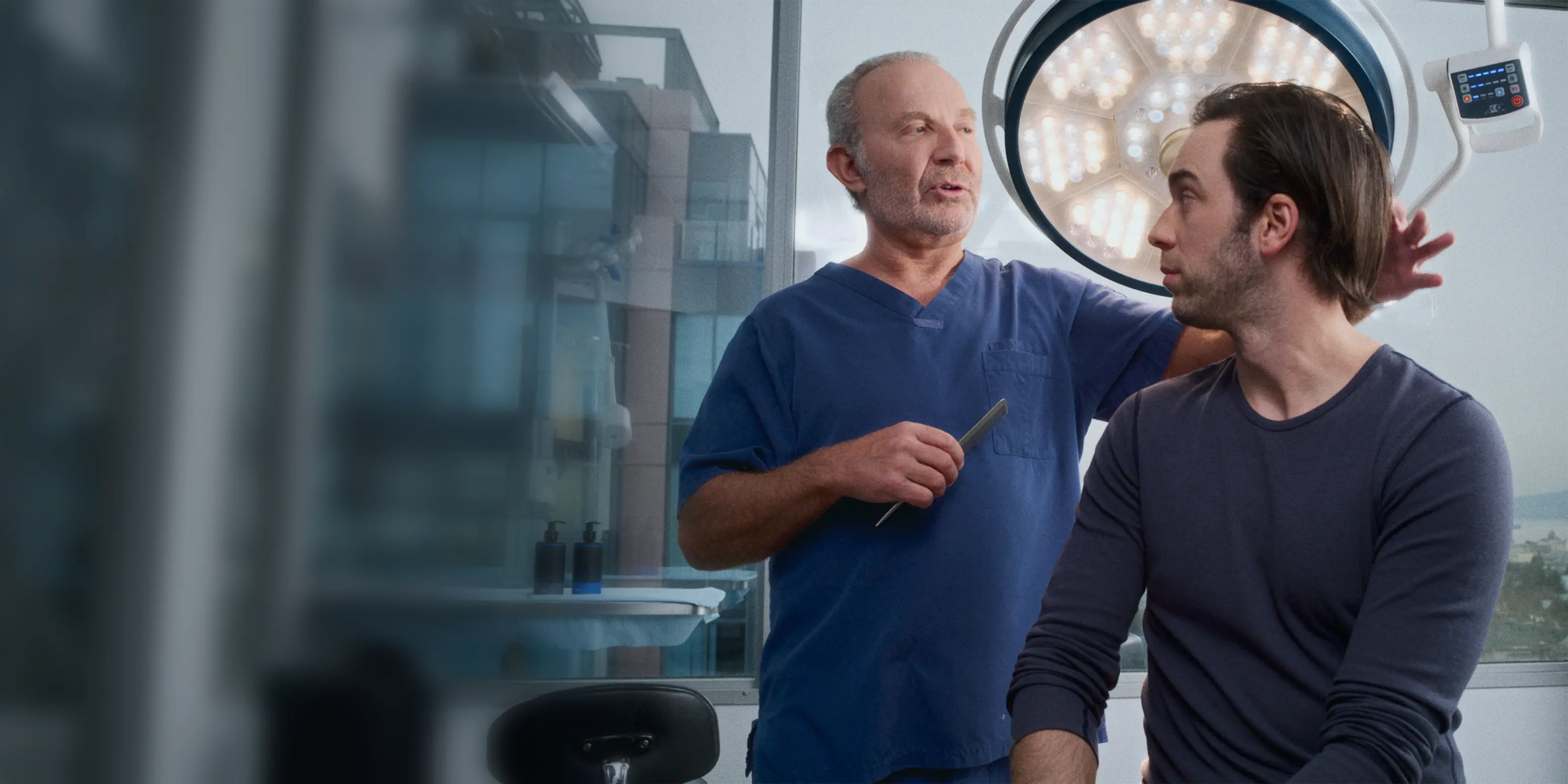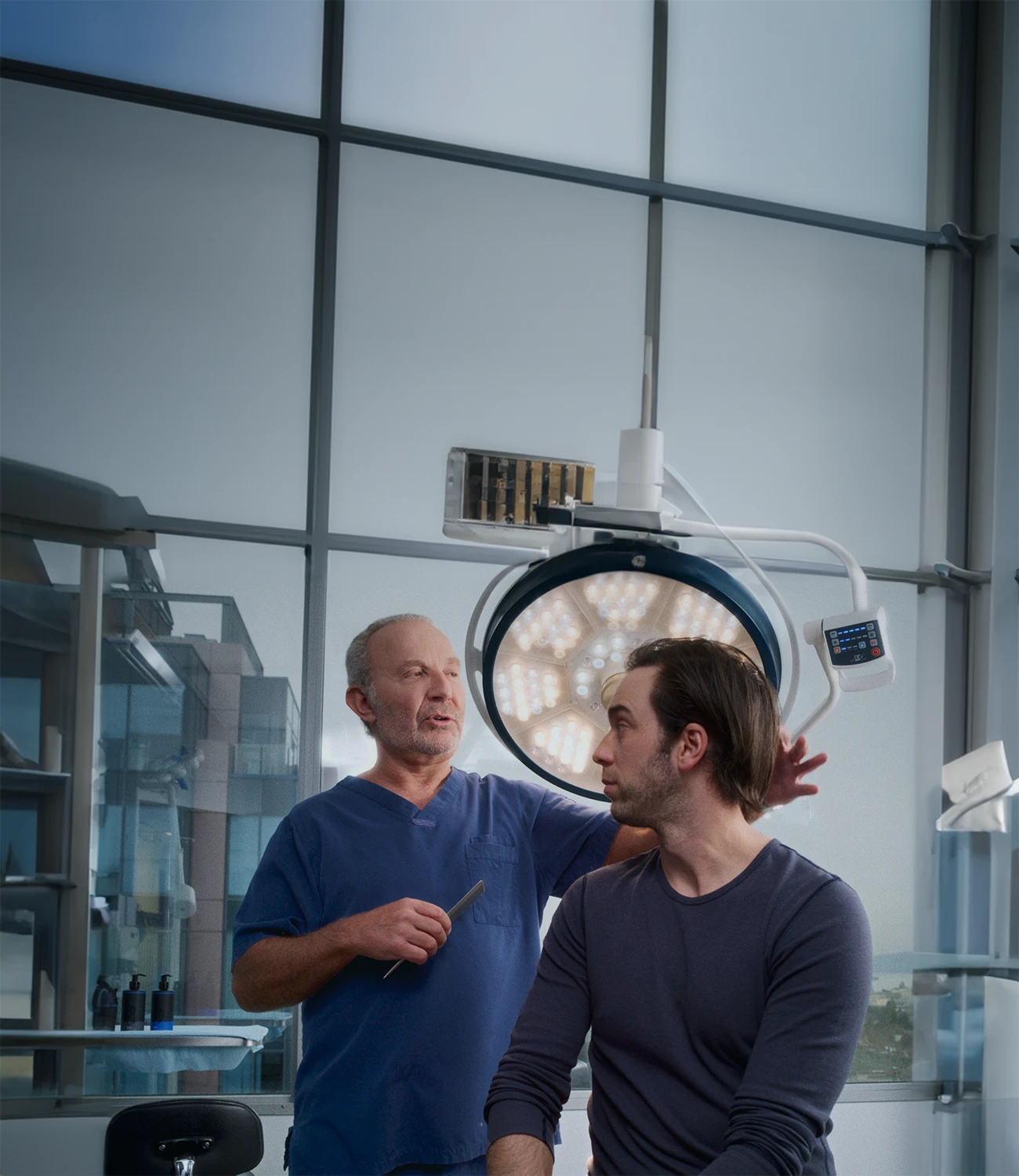 Backed By a Lifetime of Experience
A leading pioneer in hair restoration, Dr. Victor Hasson developed SiloxysSystem™ in his practice as a clinician to unlock the full potential of topical treatment in combating hair loss while minimizing the negative side effects of oral medications. Combined with Dr. Simon Pimstone's experience and passion for innovative medical solutions, XYON's goal of helping men look, live, and feel their absolute best was born.
Mens hair loss
Our Hair Loss Treatments
Shop hair loss